Product Updates
09 August, 2023
New Updates to GraphicsFlow Art Portal & Design Requests 
09 August, 2023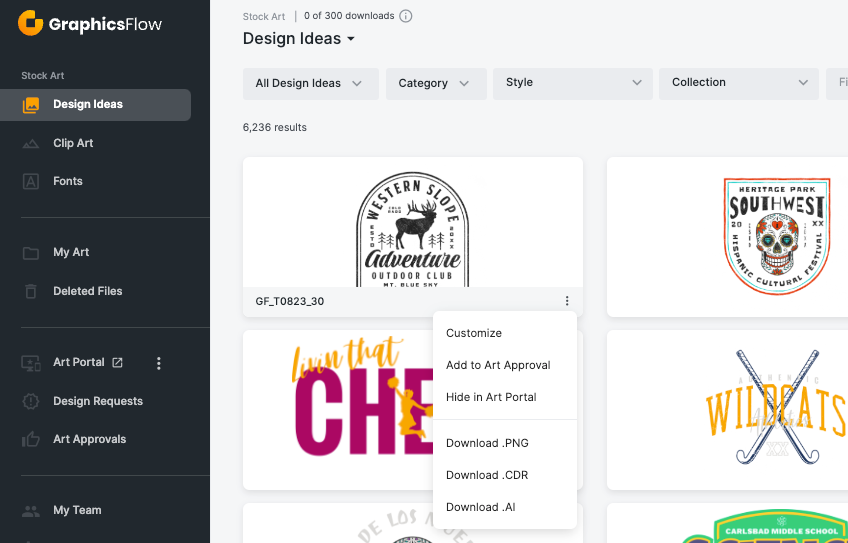 We've got two GraphicsFlow updates that make it easier to customize your Design Request forms and how your Art Portal displays to your customers. Here's a video demonstration of what those new updates look like:
Customize your shop's Art Portal design request form
With this update, your shop can customize the Design Request form, so you can capture specific information your business needs to serve your customers better. 
You'll be able to create custom fields that customers can fill out on your design request forms and mark if they are optional or required.
Those fields include:
Single Line Text Input
Multi-Line Text Input
Dropdown Select
Date Picker
Additionally, this update will allow your customers to upload art files if they have an existing design or artwork file they want to share with you. 

Supported file extensions include .ai, .cdr, .dst, .eps, .gif, .jpeg, .jpg, .pdf, .png, .ps, .psd, .svg, and .tif.
All of these new fields will show in your customers' confirmation emails and the Design Request form in your account's admin area.
Customize the display of Art Portal graphics
A popular request from GraphicsFlow users has been more control over the graphics displayed in the Art Portal. We're introducing some changes to make it easier to customize that display. With this new update, you can manage the following: 
Hide/show by graphic category and sub-category
Hide/show graphics based on keywords
Hide/show graphics by individual asset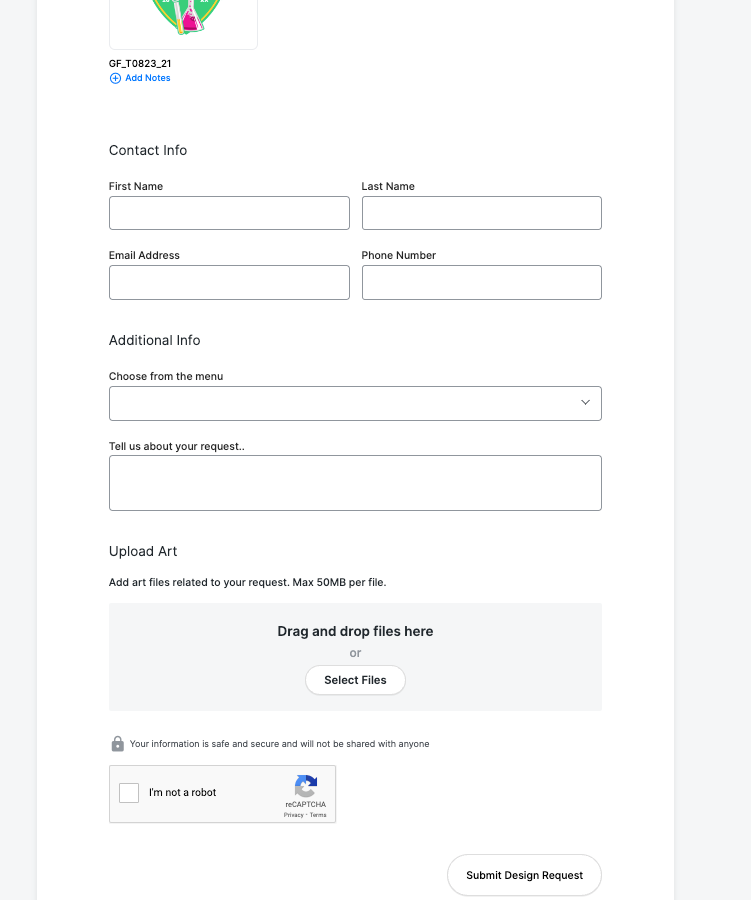 Sample of a customized Design Request form.

If your business specializes in specific market niches and you want to highlight art that fits those categories, you can keep them prominently displayed for customers. For example, if your shop deals primarily with school sports, you can filter out the types of artwork you want displayed for those teams.