Sales & Marketing Tips
08 June, 2022
Avoid Costly Licensing Issues with Graphics Flow
08 June, 2022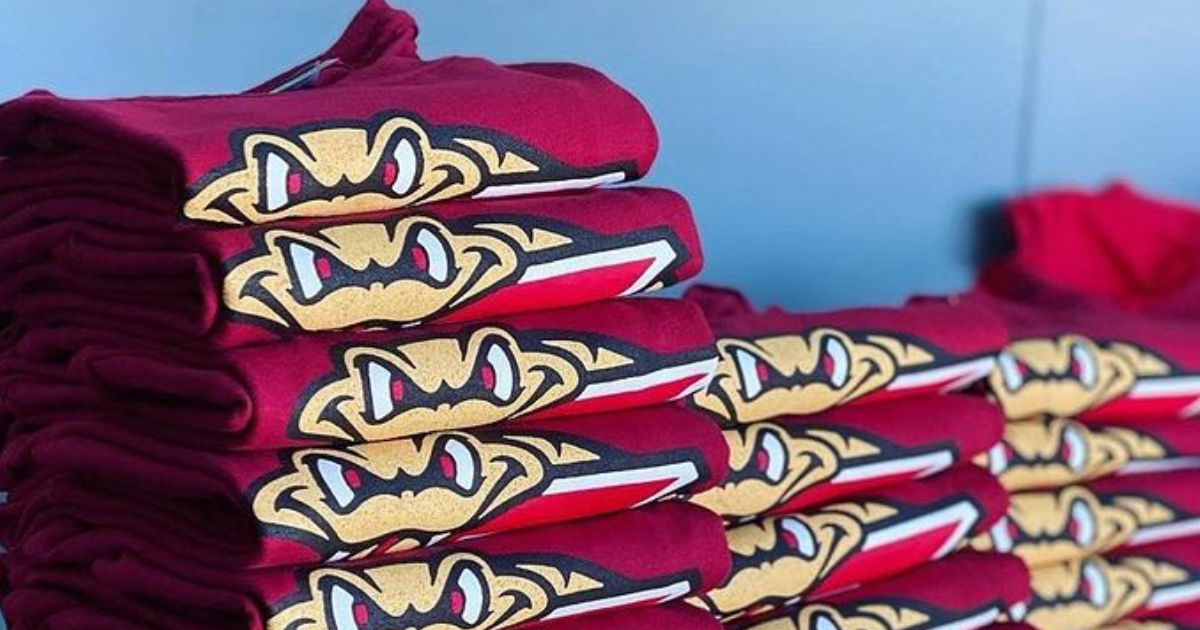 BOTTOM LINE UP FRONT: If you aren't licensed to print specific copyrighted images, you run the risk of getting into hot water. In some situations, that could mean a lawsuit or cease-and-desist order. You can use GraphicsFlow's massive design library to build your customers a unique design. And, it won't rack up labor hours for your art department or put you at legal risk.
Use GraphicsFlow's design library to print license-free images and save yourself headaches.
As a printer, creativity is what sets you apart from the competition. But coming up with unique designs for your customers can get tricky, especially if they already have their idea in mind. How many times have you dealt with this scenario: a customer emails you for a job quote with an image attached that they want to print. After a quick review, you notice that it's a logo from a famous sports team or vintage rock band that the customer wants to repurpose for their use.
At that point, you're most likely to respond to the customer and tell them you can't reuse a copyrighted logo, but you can build them a custom design. There's a good chance they might pass because of design costs, or they might think they can take the design to another shop that isn't as concerned about breaking the rules.
What can't I print?
If your customer wants the Nike Swoosh on T-shirt for a 5K or the Chicago Bulls mascot on a koozie for a corporate picnic in the Windy City, you'll have to tell them it's a no-go. Unless you have an exclusive licensing agreement with these organizations, you aren't legally allowed to print copyrighted logos and brands.
And those examples are the tip of the iceberg. A few other things you can't legally print without the owner of the brand's permission include items like:
Images of celebrities
Slogans (think the Nike example but their slogan, "Just Do It")
Any sort of artwork that the customer doesn't own. In other words, that cool drawing your client found on Google Image Search.
What can I print?
The short answer? Don't print anything that you recognize as a famous logo or branding. If there's any confusion about whether it's a copyrighted image, you can also check with the U.S. Copyright Office.
Be careful with customers bringing you stock images, too. Just because something is a stock image or generic clipart doesn't mean it's free for commercial use. That image or logo may be part of an existing catalog with its own licensing and use requirements.
If you want more details on this subject, check out this blog by Printful. It helps provide a clear picture of how you can avoid getting yourself involved in legal headaches.
Build better art, faster
While you can't reprint copyrighted images, you can offer your customer a unique design that fits their vision. If you want to save time and money with this process, you can use GraphicsFlow's design library, which features more than 25,000 designs free to use without any licensing required.
With the GraphicsFlow design library, you've got options:
The artwork available in Graphics Flow gives you a wide array of options to help those customers who want a design like their favorite licensed logo. You can:
Use our readymade fonts with your existing artwork to save time on font creation. Add the font to your design, and you're ready to go.
Create original artwork with our preexisting collection of graphics instead of creating artwork from scratch. Drop the image into your existing design, and you're all set!
Skip the extra legwork with our prebuilt design ideas. Access designs built for specific markets like sports, camps, and family reunions.
Stay ahead of the competition with new monthly designs
There are plenty of online clipart and stock art options out there, but in addition to license-free designs, GraphicsFlow brings you something you won't find on other platforms: variety.
Not only can you build designs quickly for your customers that avoid copyright headaches, but you'll also enjoy a regularly updated graphics library. Every month, GraphicsFlow Art+ drops a new set of 30 high-quality vector designs, so you'll always have fresh ideas to pull from. And, the design drops focus on timely themes for each season, so you're ready to print for summer festivals, fall sports, winter holidays, or spring fundraisers.
Combine your art with the power of unlimited approvals
If you're working with a customer with a copyrighted design in mind, it might take you a few passes to dial in what they're looking for. GraphicsFlow also features unlimited art approvals to get around this challenge. You can send your customer multiple revisions online.
Plus, you can send each revision with comments, so you're able to dial in exactly what they want. Want to learn more about how GraphicsFlow can streamline your art department? Contact a Client Advisor today for a 15-minute, personalized tour.
Take the Next Step
Get organized, remove the art department bottlenecks, and boost your graphics productivity today.
Book a Personalized Tour
Related Posts: