Customer Success, Sales & Marketing Tips
04 August, 2022
Customer Success Story: Next Level Apparel
04 August, 2022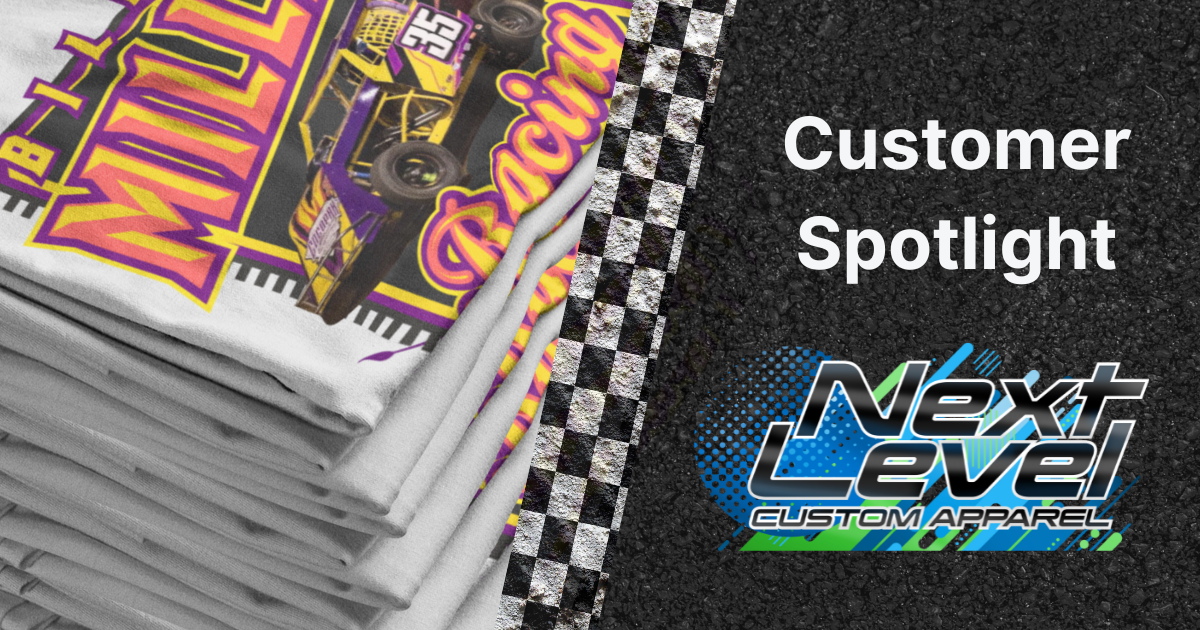 BOTTOM LINE UP FRONT: Find out how this business has carved out a name for itself in the motorsports industry using high-quality design ideas from GraphicsFlow.
Not everyone in the decorated apparel and promo products industry starts as a printer. Many shop owners began in a different sector they had an equal passion for and found their way into the custom printed merchandise industry as a way to further that passion. For Greg Burgess, owner of Next Level Custom Apparel, custom merchandise was a constant in his life long before he started printing products with his wife, Claudia.
As a major motorsports fan, Greg held season tickets for 25 years at a local racetrack in Washington state. While his enthusiasm for the racing industry was front and center, he also noticed how vital printed merchandise was to the sport over the years.
"Part of being any sports fan is the swag, apparel, and all of the merchandise they sell that goes along with it," says Greg. "That includes merchandise that's track-based, driver-based, and event-based."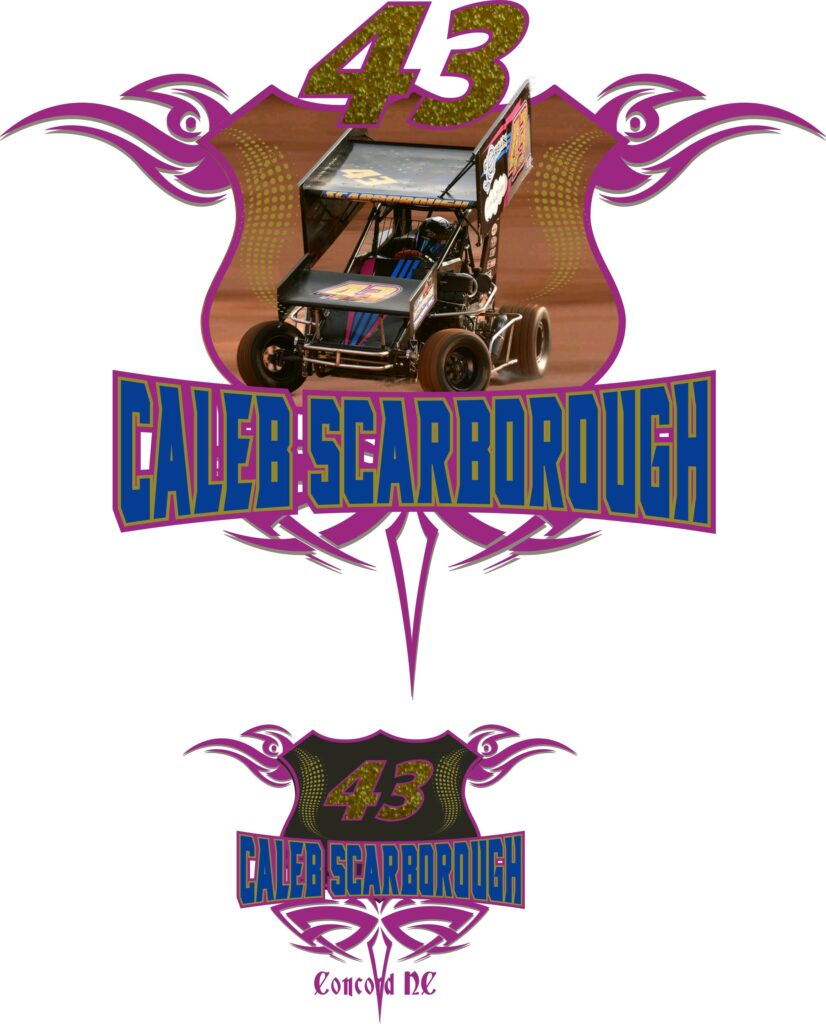 Greg and Claudia decided to jump further into motorsports by purchasing a touring series in the Northwest. That series traveled to 12 different tracks and put on roughly 20 events annually, giving the couple plenty of opportunities to dive into the promotional products world for racing fans.
Part of that purchase came with a souvenir trailer where the couple would sell merch to racegoers at every stop of the series. Greg says at that point, they started to take a more extensive interest in what kinds of goods to offer fans.

"We weren't involved in the production of the product yet, just selling," he states. "But, we had our own ideas of what we thought would sell and designs we had talked about over the years."
Moving and changing
After a few years with the touring series, Greg says he set his sights on Arizona, where he moved to promote a racetrack. The owners wanted to reinvest in the business, including a souvenir shop, which presented an excellent opportunity for the couple.
"We worked with screen printers and embroiderers, and I learned quite a bit by working with them," he explains.
After moving again for a short stint in Oklahoma, the couple landed in Mooresville, North Carolina, where they're based today. Thanks to their existing experience in the racing world, relocating to Mooresville was a perfect move for the couple since it's one of the biggest hotspots for motorsports in the country.
It's home to several professional racing teams, close to Charlotte Motor Speedway, and even racing icon Dale Earnhardt Jr. owns a house just outside of town.
Greg says the move also shifted the business model from selling printed goods to also producing them. The couple invested in their own equipment and began teaching themselves decoration methods like screen printing.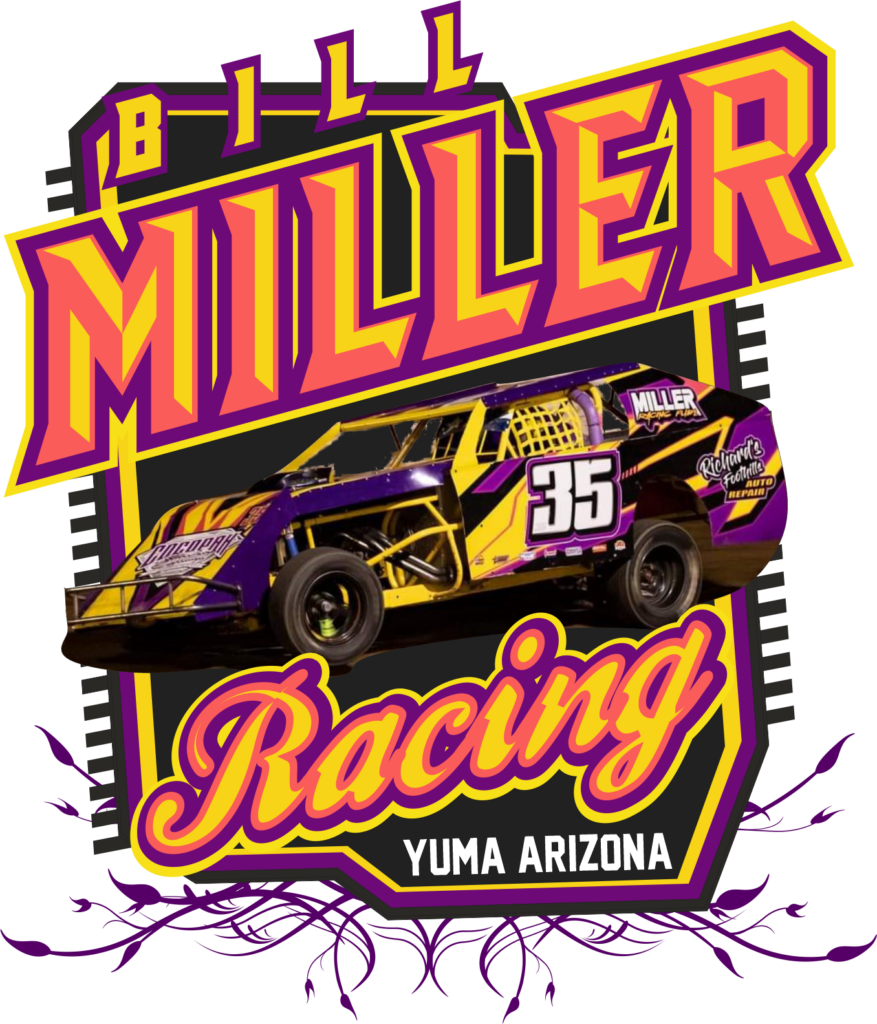 Finding GraphicsFlow
As the duo started printing their own merchandise, they started exploring better ways to create customer designs and streamline the art creation process. After attending a tradeshow class in Charlotte, Greg says he thought GraphicsFlow would be a perfect fit for Next Level's needs.
"I was very impressed with the product because I'm not trained in graphic arts and didn't take any graphic arts schooling," he explains. "I knew what I thought looked good, and the product fit what we needed."
With the art library and tools in GraphicsFlow, Greg says he can take elements from different templates, change customizable parts like the text fields and fonts, and easily customize customer designs.
Now that the business prints and designs all its merch in-house for customers, Greg says it's also made the quality assurance step of the process much easier. Whether that means changing the size or look of a design or tweaking colors to fit a substrate better, all of these changes are much easier with the current business setup.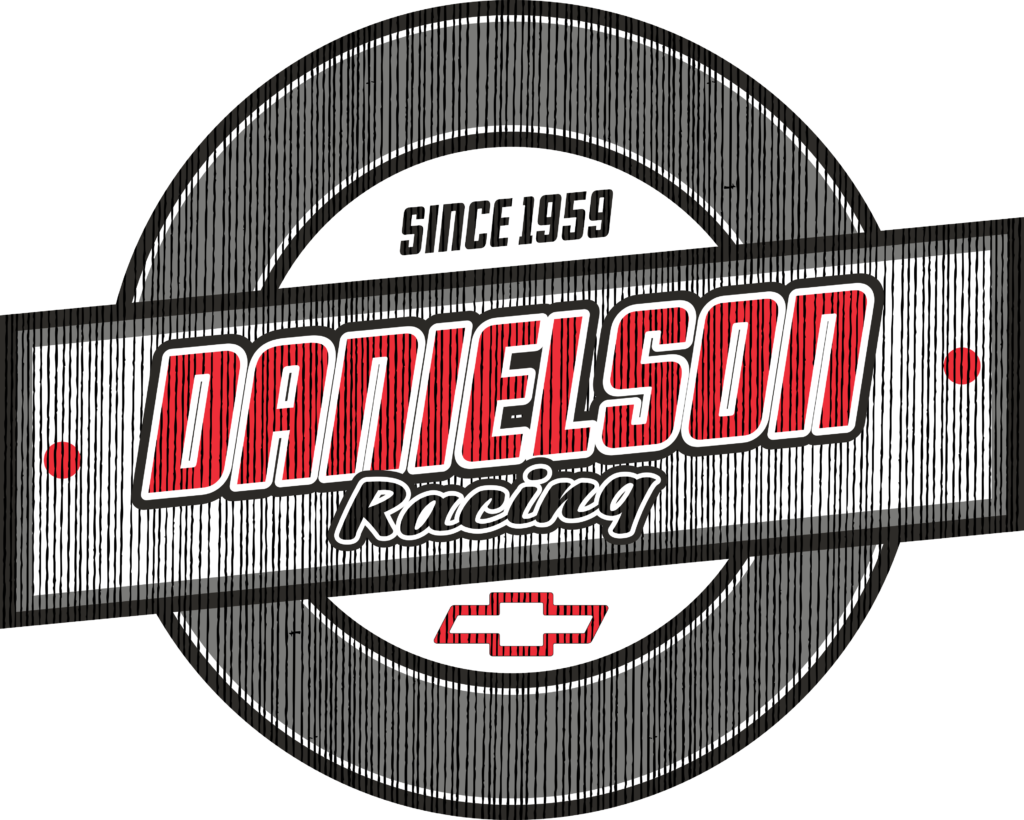 By combining that with GraphicsFlow, Greg says he's been able to offer his customers a rock-solid combination of high-quality designs and top-notch printed products.
"I've been able to make it work without years of schooling in graphic design and knowledge of graphics programs. It's really the only way that's allowed us to do what we're doing," he explains. "If all we had was CorelDraw, we could not do nearly what we do."
Investing in the future
Regarding cost, Greg says he's factored in the shop's diversity of services when he breaks down his investment. The shop offers services like direct-to-film, screen printing, embroidery, and sublimation.
"Each time we've added a process, I take that total cost per month (for GraphicsFlow) and divide it across those processes," he says. "It doesn't change the price, but it makes me feel more comfortable because we're spreading that cost over all these different things we do."
As the shop's business continues to grow, Next Level has also branched out into several types of customer categories. The company is still fully rooted in motorsports but now covers other areas like construction, retail, and other small businesses.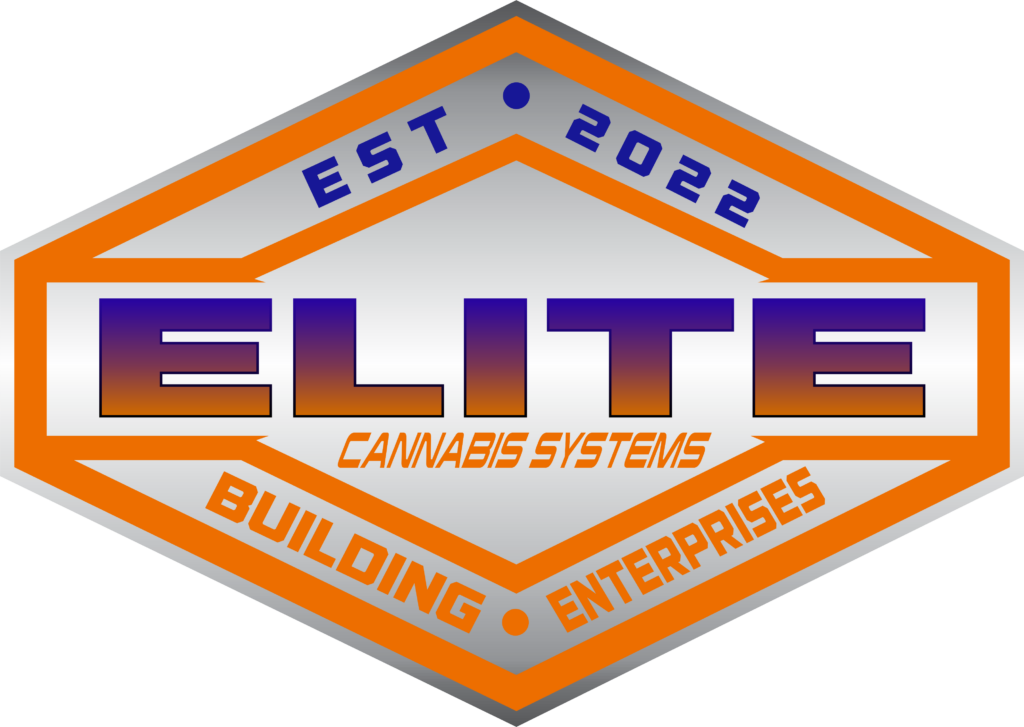 Greg points to one longtime customer as a benchmark for how well his designs have been received. He started by creating a logo and printing merch like cups, stickers, and shirts for the customer, and they've since tapped him for more work.
"He's not only referred us to his friends who run businesses, but he's just started a second business, and he's asked us to develop the logo from scratch, everything," he says. "That tells me he's pretty happy with the artwork.
Moving ahead
With business booming, Greg says the shop plans to continue serving its current customers and growing as much as it can as a two-person shop. Eventually, they may have to hire more help, but he says using the right tools has worked to their benefit right now.
"Our plan at this phase is to invest in technology like GraphicsFlow and higher-end production equipment," he adds.
And while he's touted the benefits of GraphicsFlow helping him get a handle on design with no formal background, he urges other shops who might be experienced in graphic design to keep it in mind as well.
"You have to have a plan for your graphics," he states. "I would think even if you were a graphic designer or artist with formal training, GraphicsFlow could save you a lot of time just by having easily editable files on hand."
For more information, visit http://checkoutnextlevel.com/.
Want to learn more about how GraphicsFlow can streamline your art department? Contact a Client Advisor today for a 15-minute, personalized tour.
Take the Next Step
Get organized, remove the art department bottlenecks, and boost your graphics productivity today.
Book a Personalized Tour
Related Posts: