Storage, Organization, Management, and Security
02 June, 2021
DAM-it. What's digital asset management software, and why do you need it?
02 June, 2021
Ransomware. Malware. Theft. Loss. Accidental deletion. Who has the single color left chest logo? The hard drive died. Stuff everywhere. These are just some of the reasons why your print shop or promotional product distribution business needs a digital asset management (DAM) solution.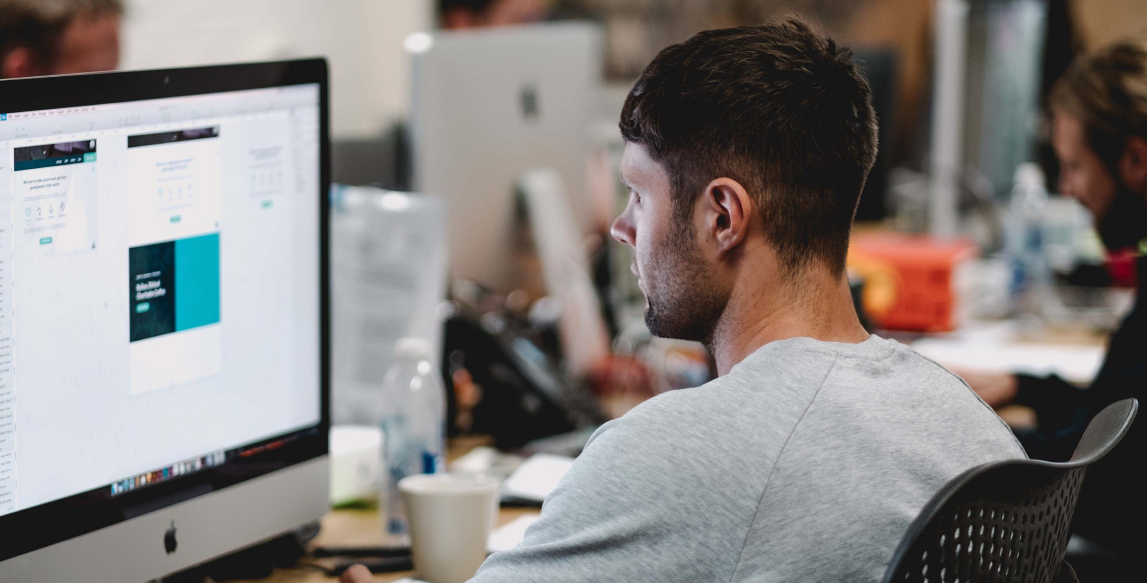 What's digital asset management software, you ask? Simply put: It's an art content, logo, and graphic file storage and management system for digital assets. A DAM means all of your print files and graphics are quickly and easily accessible, so you can be assured that you're using the correct file for your branded merchandise print projects.
Digital asset management software allows users to store and organize files and protect their art content from misplaced, lost, misused, and worse: misprinted. The bottom line with a good DAM platform: All your files are in one centralized, safe, and encrypted location. This means no more lost productivity and frustration spending hours looking for graphics.
What's a digital asset?
Generically, a digital asset is any digital file. Specifically for Graphics Flow, a digital asset is any customer-supplied graphic file such as corporate logos and branding assets or in-house created graphics such as apparel designs, t-shirt graphics, digitized embroidery files, graphics prepared for signage, awards, and promotional products.
Why is digital asset management software important?
For any business selling custom branded merchandise, logos and graphics are some of the most valuable and critical business assets. Managing and organizing these assets means better productivity and accuracy. Plus, modern cloud-based DAM tools offer the best possible cybersecurity and backup to provide extra layers of insurance against theft or loss.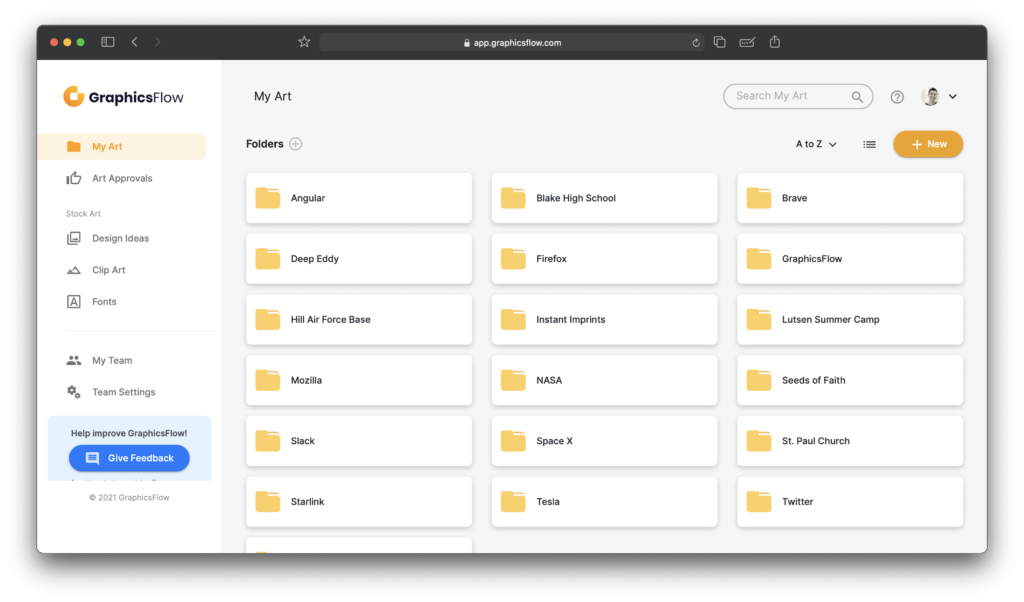 What features should digital asset management software have?
A modern DAM software should have the following features and characteristics:
100% cloud-based for instant access anytime and anywhere with an Internet connection.
Fully redundant and automatic online cloud-based backup.
Mobile responsible for access from any device.
Encrypted file storage for extra security and peace of mind.
Simple user interfaces for ease of use and rapid adoption.
Highest levels of cybersecurity to mitigate malware, ransomware, and data theft.
Folder and sub-folder organizational.
GraphicsFlow is the first and only print industry-specific DAM solution. This means you get additional features and tools to store, organize and find print and production graphic files. Specifically, in GraphicsFlow, you'll have additional features including:
Ability to add notes and production details so you have the correct information to reprint orders successfully.
Preview generation of all popular and commonly used graphic file formats, including Adobe Illustrator, Adobe Photoshop. CorelDRAW, vector formats, raster formats, and embroidery formats such as .DST files. This means you and your team can see files and the composition without downloading and opening inexpensive desktop software.
Integration with art approval functionality and workflow. With GraphicsFlow, you can add and access any uploaded files to quickly add to art approvals and proofs so you can get ideas in front of customers quickly to secure approval so you can close business faster.
Wrap up
Investing in a modern cloud-based DAM built with all the industry-specific features, tools, and features you need means that you'll be hyper-organized more productive. You'll dramatically decrease misprints and miscommunication. For businesses that sell branded merchandise, graphics are one of the essential business assets. Safeguarding these assets means you are protected from all the potential risks and problems of storing and managing graphics.
Get started with GraphicsFlow, the best digital asset management software for print shops and promotional product distributors.
If your business sells custom branded merchandise and you are dealing with logos, branding assets, and graphics, then GraphicsFlow is for you! Learn more about GraphicsFlow file management and organization features by watching this video overview, or request a personalized product tour with one of our experts. Ready to get started with GraphicsFlow? Create your account now.