GraphicsFlow Tips, Productivity, Sales & Marketing Tips
21 July, 2021
Digital Proofs And Art Approvals: Your Key to Providing BIG Value
21 July, 2021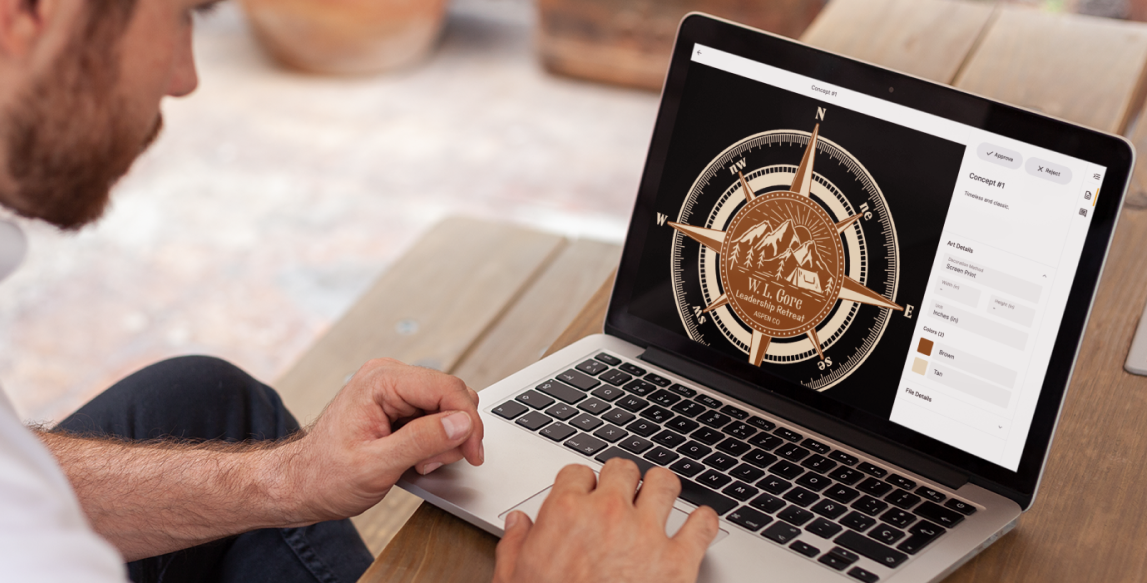 Bottom Line Up Front: There's nothing like dense, overwhelming, & old-school art approvals to make your customers second-guess their order. The solution? Going digital; Digital proofs & art approvals help you expedite, excite, & retain. Here's how.
It's midway through the order process. Your customers are waiting to see what you've done with their vision — and your team is anticipating the go-ahead to get a move on production. It's time-sensitive, you're busy, and it's critical you make the right impression.
In other words? It's your digital proofs and art approvals' time to shine.
In the branded merchandise sales process, getting the 'okay' from formal art approvals is a crucial step — and it can be streamlined and straightforward, or it can be clunky and arduous. The difference comes down to your capabilities.
Now, we've all experienced the least effective end of that stick: overwhelmingly dense emails with cluttered links and hard-to-follow instructions, resulting in no clear-cut route to approving or rejecting the content.
From a customer's perspective, that approach is more than just inconvenient. It's off-putting. It forces the business's professionalism into question, and it causes the customer to second guess the work that's yet to be done; if this is how this stage is managed, how will the rest of the operations look?
And then there's the vantage point of the business itself. From the significant time it takes to manually put that jam-packed email together to the consequences that stem from the lack of clarity in customer feedback, they're dealing with time lost, staff overwhelmed, and production cycles faced with costly redos. All of which could have been avoided.
So, that's the context: the manual art approvals still deployed by many directly affect efficiency, productivity, and bottom line. But what's the alternative?
Proofs and art approvals turned entirely digital.
The Digital Proof & Art Approval Solution
Imagine this: a digital tool that empowers any team member to create a stunning, standardized, but still customizable art approval — using only the most vivid of digital proofs.
Imagine the speed of spending minutes instead of hours putting together approvals that you know will wow. Imagine the confidence of having every detail of the design showcased, so your customers can provide the kind of actionable feedback your team needs to produce perfection. Consistently.
Imagine being able to view questions and comments — and respond to them — in the art approval itself.
Imagine being able to revise and send amended proofs through without wasting time on the needless back-and-forth, and imagine being able to do it all from a centralized database where your whole team can track (and take part in) the process.
Imagine the smoothness of having a clear-cut path to "approved!" or "rejected — here's why." Imagine the expedited production cycles, the quicker and more assured payments, and the cohesion of your team — because they always know what's coming next.
Imagine, imagine, imagine. And then stop. Because with digital art approvals and proofs, that reality doesn't have to exist in your imagination. It can live in your business. For the sake of your customers — and for the sake of your bottom line.
Fewer Mistakes: You can have the capacity to include every last detail of the design — and receive line-by-line feedback. That means you'll be better equipped to avoid costly mistakes and misprints by ensuring accuracy before you enter production.
More Transparency: Your customers can have complete visibility for every aspect of their future design — in the most simple-to-use format available. That leads to better (and quicker) results and fewer negative reviews down the line.
Better Service: Your customers can glide through the purchase process, absorbing digital approvals' ease and convenience (and professionalism). Leaving feedback, seeing revisions, and receiving confirmation are all made seamless — and stress-free.
Higher Retention: Customer expectations can be exceeded through purposeful touch points that prioritize their experience. Over-communicating makes them feel more valued — leaving your business more memorable and your retention rates sky-high.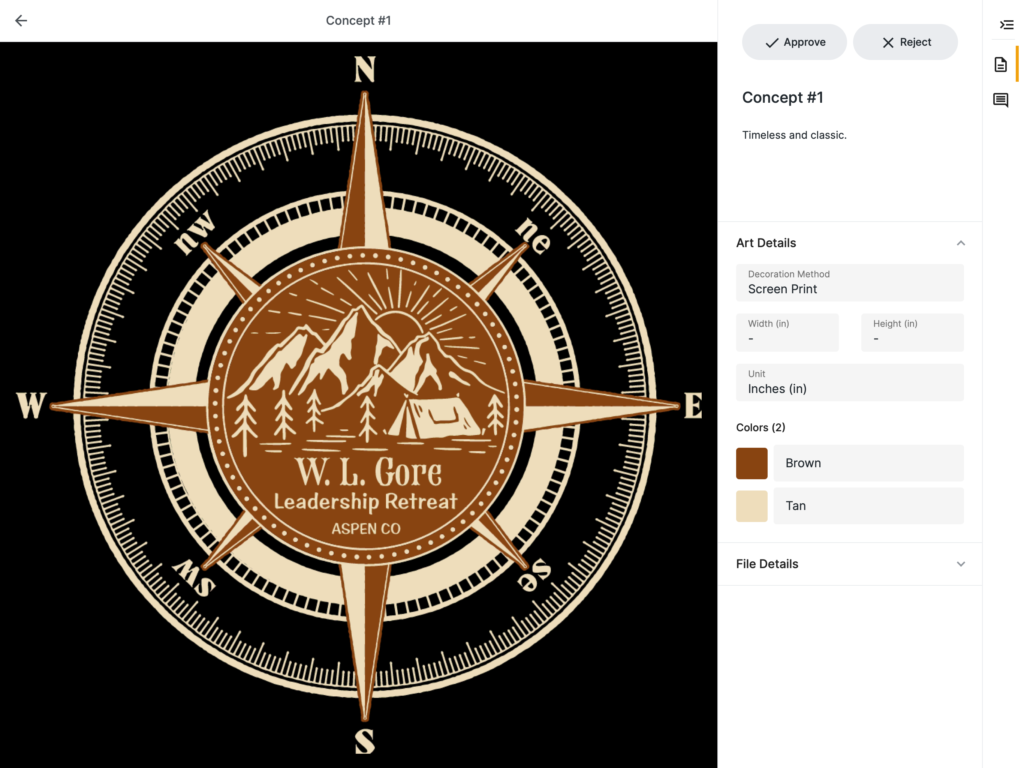 Your customers' biggest hesitation is not knowing the result that's waiting for them on the other side. When you give them the visual evidence they need to feel confident in the final product — and the production process — you ease that hesitation. And digital proofs and art approvals are the key.
Abate your customers' nerves, hold their hand with service that surpasses their expectations, and you'll be standing out — at a time when standing out is everything. Leverage the power of digital proofs and art approvals and watch for yourself as the magic unfolds.
With GraphicsFlow Art Approvals in your corner, all of that ease, efficiency, and customer service excellence can be yours. Get to know why it's our industry's quickest and best tool for creating, sending, and managing art approvals — take the tour now.