GraphicsFlow Tips
06 March, 2023
Get Ahead of the Spring Sports Season with GraphicsFlow
06 March, 2023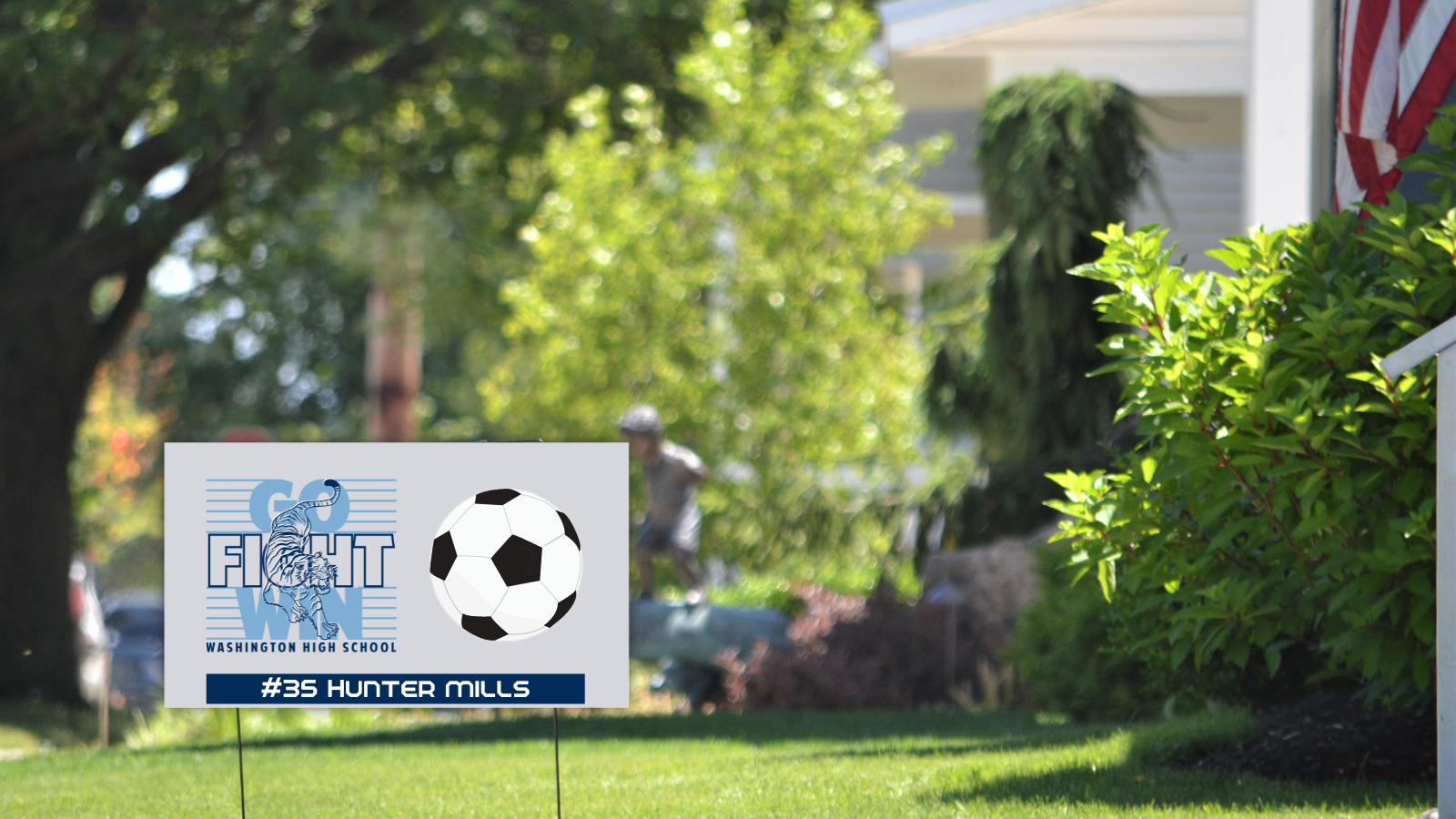 Bottom Line Up Front: Use GraphicsFlow's Art Portal to reach more customers faster and get the jump start on your spring sports merchandise orders.
Printing for the spring sports season is a seasonal opportunity and a massive revenue booster for shops. But tapping into that busy sports season requires contacting coaches and securing team orders in advance. That way, once the school calendar starts filling up with baseball and soccer games or track events, your team already has the merchandise printed or templatized and ready to roll out.

Using Design Templates to Speed Up the Work

A common strategy your team can use to lock in spring sports orders is design templates. This tool works as a placeholder so you can get a mockup in front of the customer faster. Usually, a design template incorporates components like background design elements, fonts, and effects treatments. If you know you're going to pitch mockups to lacrosse, baseball, and track teams every year, you can build out design templates with basic elements. Then you can switch out whatever you need, like the school year, tournament name, etc.

Best of all, with GraphicsFlow you can make these changes on the fly with the Stock Art Customizer; an in-app editor that lets you make basic changes to a design without having to download the file and edit it in a graphics suite like Adobe Illustrator or CorelDRAW. And since all of GraphicsFlow's art library consists of production-ready designs, you can use those elements to build a screen printing template, or a template for any other decoration method.


Be the Go-To Source for Design Choices
Another way to make sure you're attracting those spring sports clients is making sure you can provide them with more choices and top-quality graphics than the competition. Your team can build professional, contemporary designs for your clients with GraphicsFlow's robust art library full of production-ready graphics. It positions your shop as a graphics source for team sports customers. Plus it speeds up the design process for your team.

You can use those designs for screen printing templates, embroidered logos, heat transfer artwork, or other design methods to offer your customers a spring sports merch bundle, like the one pictured below.

Use Art Portal to Showcase Your Capabilities for Spring Sports Teams

With Art Portal, that catalog of more than 25,000 design ideas, fonts, and graphics is now accessible to customers. Promoting Art Portal to your school sports customers gives them a chance to browse what you have to offer, then send you their design ideas directly through the portal, cutting down on emails and attachments.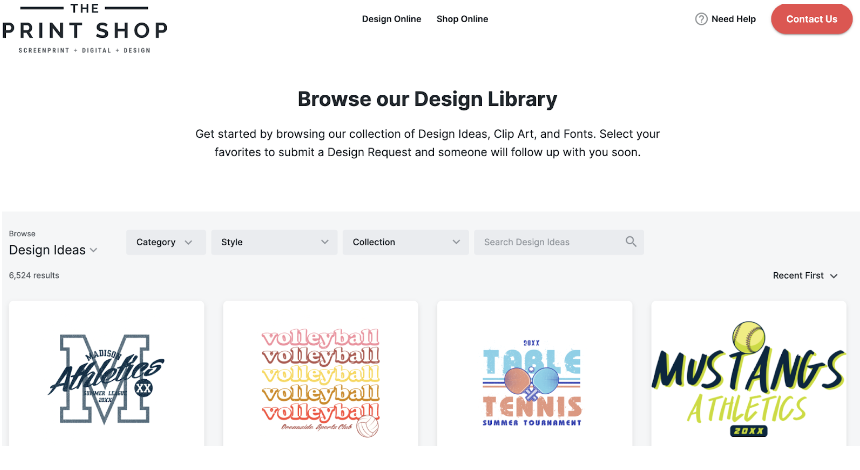 Putting it All Together for Spring Sports
GraphicsFlow gives you two main options for your public Art Portal. The first option is the website that comes with a GraphicsFlow account. This option is excellent for shops that don't have the extra time or budget to deal with web design. It's a simple, fast, and dynamic solution for a website.
But, if your shop already has a website, you can still use Art Portal to improve your customers' online experience. Instead of configuring Art Portal as your primary website, you can embed the portal into your existing site.
Set it Up Right
Whether you choose to use the GraphicsFlow provided website or your own existing domain, you'll still want to ensure Art Portal is set up correctly. Take time and customize your portal to fit your company's branding and style. GraphicsFlow settings let you designate which parts of the art catalog you want to make public. Plus, you can customize navigation menus, adjust display settings like color schemes, assign contact forwarding, and customize headers.
Prepping for Every Season
By combining design templates and the GraphicsFlow Art Portal, you can use these tools for all types of seasonal jobs. Whether it's Christmas, back-to-school, spring break, summer events, or other applications, you'll have everything you need to set up recurring orders and tap new customers in your community.

If you want more information on configuring and customizing Art Portal, make sure to check out this blog. We walk through eight easy steps to ensure you get the most out of this innovative feature.
We've rolled out many exciting features for GraphicsFlow recently, and several more are on the way. Contact a Client Advisor today for a demo.
Related Posts: