GraphicsFlow Tips
03 November, 2021
GraphicsFlow Tip: Use Design Templates in the Sales Process
03 November, 2021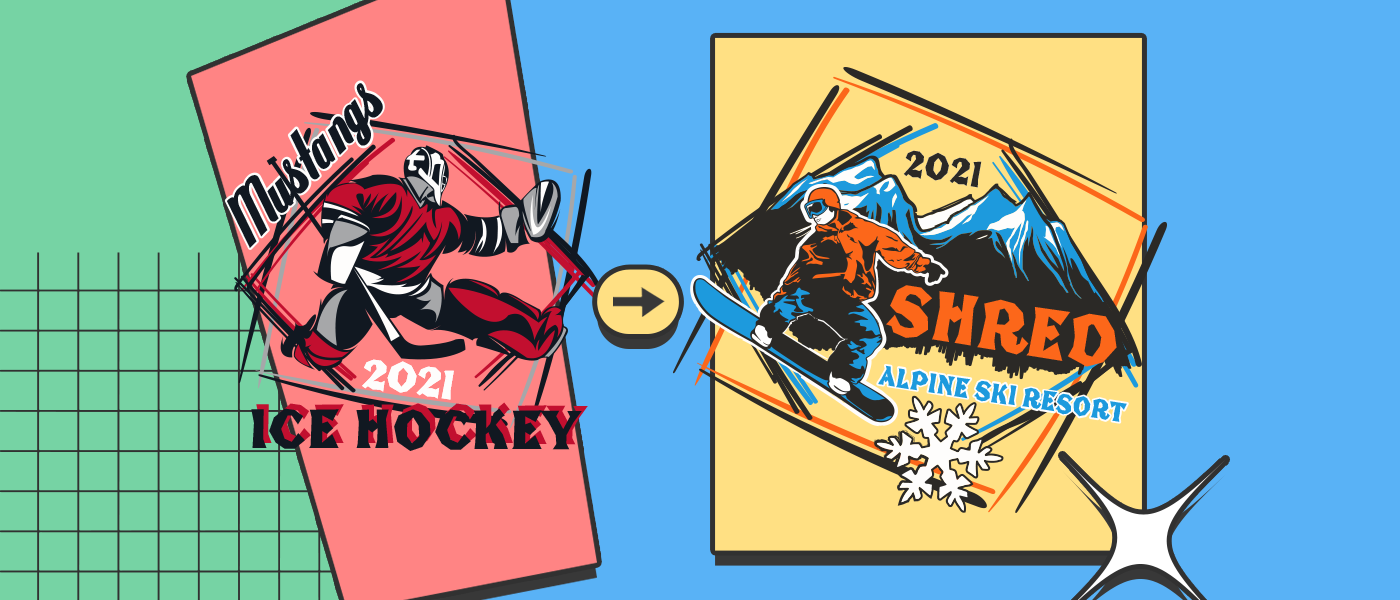 Bottom Line Up Front: Your sales team needs new tools now more than ever to attract more customers to your business. Use GraphicsFlow to build design templates and get art approvals faster so you can sell more merch.
2022 is right around the corner. You'll need some new strategies in your arsenal heading into the New Year because, to put it lightly, things haven't been normal for a while. The supply chain shortage experts thought would clear up by now is, unfortunately, getting worse, especially with the holiday season coming up. And, there's a good chance your business is dealing with the labor shortage headache. Whether you've had to slash hours, downsize staff, or change the number of products and services you offer customers, you've already seen some significant changes. So, how do you sell to customers quickly and efficiently?
Everybody works together
The teams at your shop all have their priorities– graphic design, print and production, and sales, just to name a few. But in the current climate, you need to think about how every department can help speed up the process of getting designs in front of your customers and getting that art approved. After all, selling custom merch and decorated apparel is a very visual process. The sooner your customer signs off on the design, the faster you can move ahead on printing.
So, why not get your sales team involved in the art approval process?
Yes, you heard us right. And we know, not everyone on your team has graphic design experience. Enter GraphicsFlow's art tools. You can use GraphicsFlow to create your clients' artwork faster and get their approval more quickly. The easiest way to do this is by creating design templates.
The Basics of a Design Template
Think of a design template as a starting point or a placeholder for fresh design ideas for your customer. With a template, you can quickly modify the design to personalize it for a customer's unique needs and design requirements, whether that's a change in font, color, or even primary graphic in the design. A design template usually includes:
1. Background design elements
2. Clip art
3. Fonts and any possible text effects
4. Any added effects or design treatments
Here's where GraphicsFlow comes in.
Your sales team doesn't need to know how to create art from scratch for a design template, not if you use GraphicsFlow. While your art department concentrates on completing that artwork, your sales team can focus on clients who need more straightforward artwork for school sports teams, family reunions, and local events with GraphicsFlow Art+.
With GraphicsFlow Art+, your team has access to a massive library of vector-based, retail-inspired design ideas. These designs are fully customizable, so your team can quickly drop company or organization name elements into the design with minimal back-end work.

GraphicsFlow also features an extensive set of clip art and fonts. Your sales team can use these tools to help the customer create an idea of what they want. This jump starts your customers who need professional but straightforward designs for their organizations and events.

The artwork from GraphicsFlow is production-ready too. So once your sales team gets the thumbs up from the customer, those graphics are ready to go, whether that job is screen printing, embroidery, heat transfer, or other decoration methods.
Getting the job approved
One of the biggest delays with printing customer merch is usually the approval process. Why?
Customer doesn't reply to email
Customer doesn't know how to open graphic attachments
Customer never gets email due to email filter
Customer doesn't have a computer!
Whatever the reason, it slows you down. And the longer you have to wait to start printing, the longer before you get to the final product to get paid and start the next job.
There's a better way to speed up the process.
Your sales team can get around this hurdle with another handy feature inside GraphicsFlow, the art approvals function. With the approvals tool, your team can send those design templates directly to customers right in the platform. Customers can post comments and questions about change requests and more. Everything stays in one place.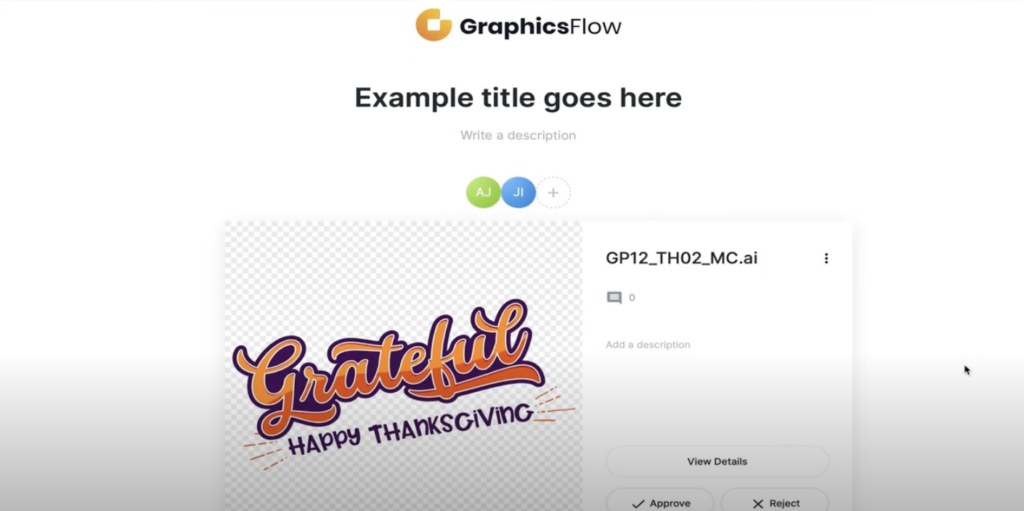 Keep it Organized
All these tools are only helpful for the sales process if you stay organized, right? GraphicsFlow's approvals section lets your sales team find customer art approvals easily with searchable tags like "Approved" and "Not Approved." This feature speeds up the follow-up process every week when your team determines who they need to reach back out to for final approval.
Orders can also be sorted alphabetically, last modified, and by date created. This allows your sales crew and anyone else handling approvals to keep track of your customers.
Room for everyone
We know what you might be thinking, "What about my art department?"
Using GraphicsFlow doesn't remove the need for a top-notch graphic design department. In fact, it makes that department even more critical. Consider this: if you build design templates with GraphicsFlow quickly and professionally, your sales team gets the conversation started with your customer and starts moving the sales process along. Your art department can focus on finalizing that artwork, especially if it's a more detailed, custom job.

That combination is a one-two punch that sets your shop apart from the competition. If you're struggling with supply chain issues or staffing shortages, you won't necessarily be able to take on every single job that comes through the door. But you'll be able to say "yes" a lot more with this two-fold art creation and a template system.
And the quicker you're able to give your customers what they're looking for, the more enticing you'll look compared to other shops. That sets you up for success with new and existing customers.
Want to learn more about how GraphicsFlow and amp up your sales enablement process? Fill out this form and our sales team will reach out to you for a personalized tour.
Related Posts: