GraphicsFlow Tips, Sales & Marketing Tips
08 May, 2023
How to Hire or Outsource for Graphic Design at Your Shop
08 May, 2023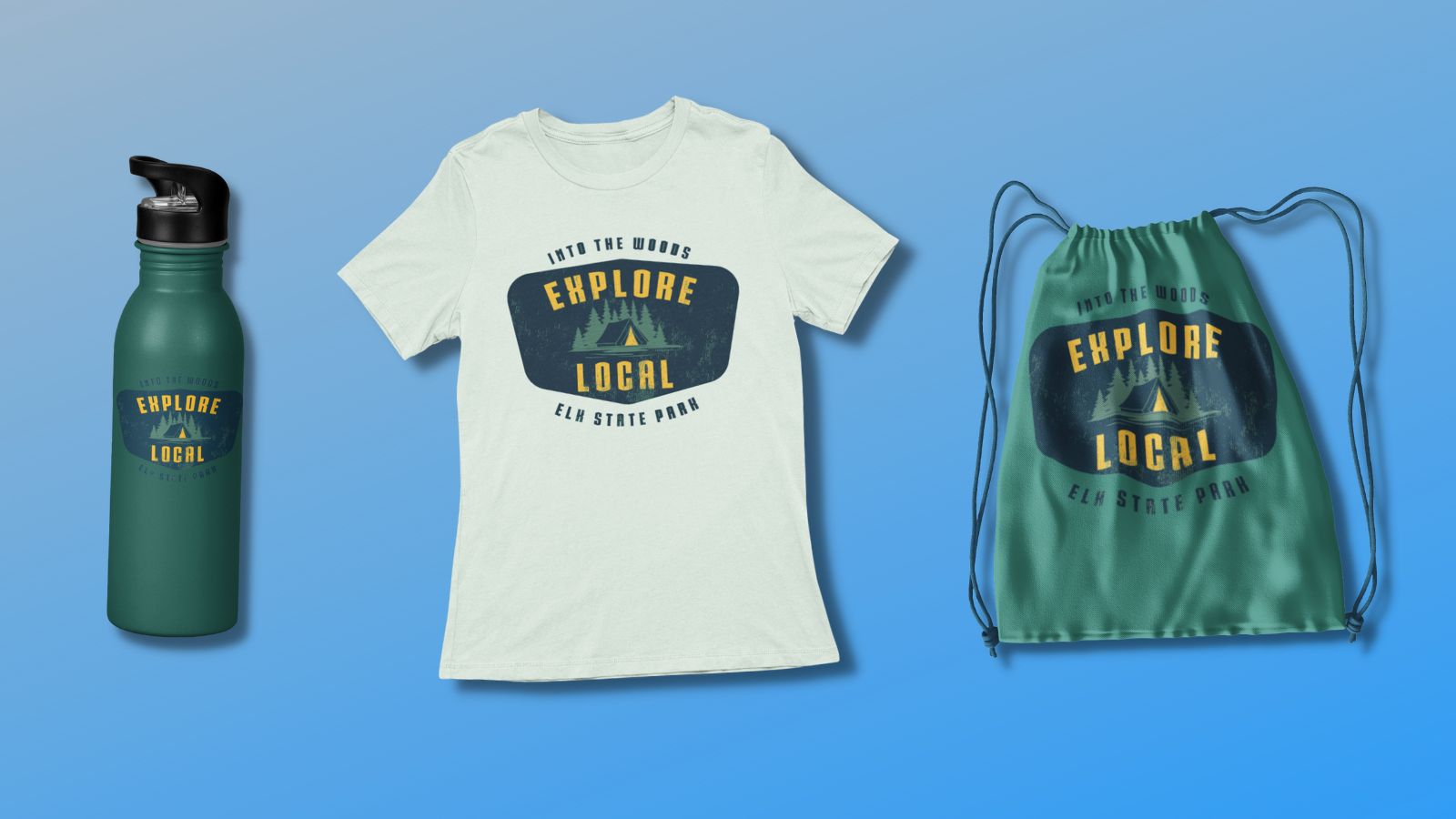 Graphic design and customer artwork is the foundation for all print shops because there's no custom-printed merchandise without quality designs. But creating that customer artwork can be a hurdle if you have a small staff, order volume that's starting to grow beyond your shop's capacity, or customers that bring you design ideas of varying quality (or worse, a licensed image that they don't have the rights to print).
So what's the solution? The short answer is usually "hire someone," but it's not always easy. Your shop may not have the payroll budget to hire another team member, and the hiring process is time-consuming. Plus, seasons fluctuate at a print shop. Whether that's back-to-school, summer events, winter holidays, or other peak times of the year, these seasons are usually a temporary boon for your order volume.

But after those busy times quiet down, there's a good chance you won't need an on-staff designer as badly and then have to deal with the awkwardness of having an extra team member with not enough work to do.
Thankfully there are a few other options if you cannot bring on more full-time team members. Here are a few tips on ensuring you're still churning out great artwork for your customers while running a top-notch print shop.
Assess your shop's graphic design needs
Before you start posting job ads for a graphic designer, one of the first things you should do is assess how the artwork creation at your shop is impacting your overall production workflow. A general rule of thumb is that if artwork creation is taking up more than a few hours each day and slowing down other phases of production, it's time to consider additional resources.
Hear what Steven Farag from Campus Ink has to say about this topic and how his business tackles graphic design for its customers:
Another thing to consider is what kind of artwork your business typically creates for customers. While you probably have that handful of clients who need highly specialized, custom artwork, there's a good chance many of your customers are after simple graphics that will help them promote their brand, team, or fundraiser.
Now, simple doesn't necessarily mean "cheap" or generic artwork. It just means it's less complex than something you build from scratch. You can still offer those customers high-quality, on-trend artwork without the extra legwork. And that's where you can put GraphicsFlow to work to save you and your team some time.
Prospecting with design templates
One simple way to reduce the amount of work your team spends on creating artwork is by using design templates. Your sales team can use GraphicsFlow's extensive set of clip art and fonts to assemble basic mockups for your customers.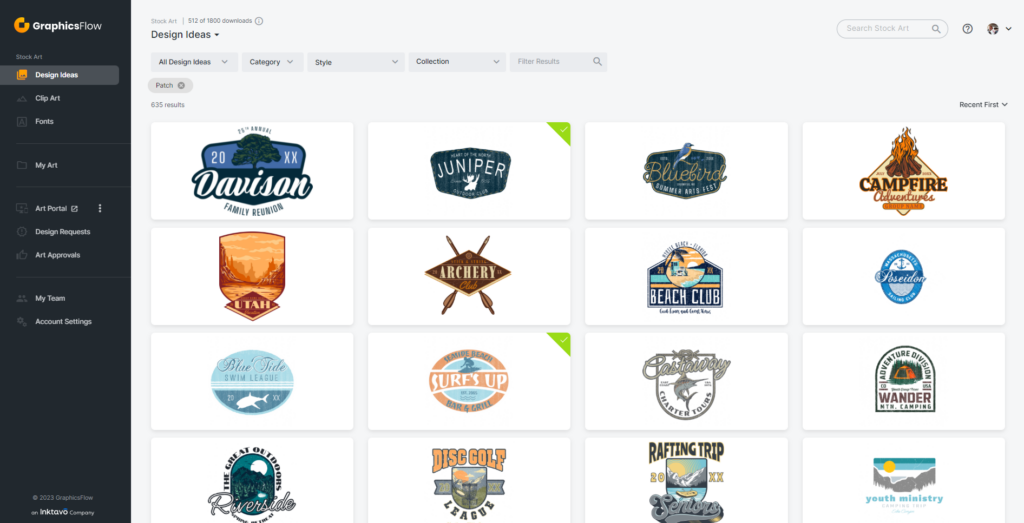 This helps initiate the design conversation, especially for those customers who want simple but high-quality artwork for their merch to promote their organizations and events.
The best part is that with design elements in GraphicsFlow, your sales team doesn't need to know how to create art from scratch. And since all the graphics in the library are production ready, once customers approve a mockup, team members who are more skilled in color separation can prepare those graphics for printing.
The design template is a placeholder for fresh design ideas to pitch to customers and prospective clients.

With a template, you can quickly modify the design to personalize it for a customer's unique needs and design requirements, whether that's a change in font, color, or even primary graphic in the design. A design template usually includes the following:
Clip Art
Fonts and text effects
Added effects or design treatments
Background elements
This approach doesn't remove the need for an experienced designer. It just lessens the load so you can crank out those simpler designs and print more merch, creating more space for the more complicated, specialized job.
Stocking up on artwork for graphic design
You can build a library of design templates and save them to the cloud for easy retrieval when prospecting. You'll want to build up your stock of templates based on what kinds of customers you most commonly deal with.

Some of the more popular categories for templates would be:
Team sports
Local schools
Annual community events like a 5K or Farmer's Market
Local organizations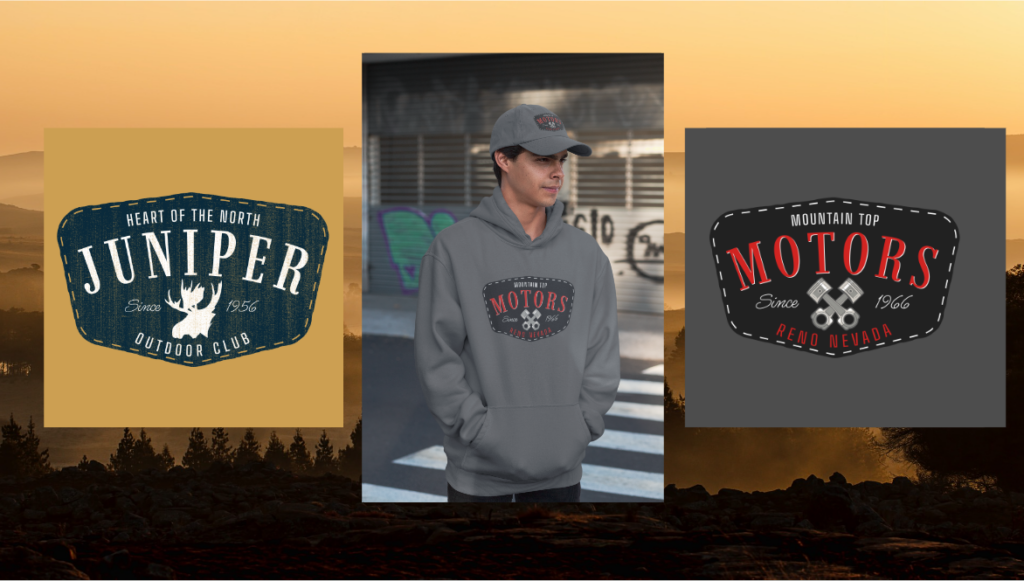 Hiring considerations
If you are considering hiring a graphic designer, make sure you have some specific qualifiers ready when it comes time for the interview. Many people are skilled in graphic design, but creating vectors for custom-printed merch requires extra skill. Whether for screen printing, direct-to-garment, heat transfers, or other standard decoration methods, you'll need someone knowledgeable to create art for these processes.
Here are a couple of critical questions to consider:
Can they assess when it might be better to outsource that work so it doesn't slow down the rest of the production process?
Do they know roughly how long it'll take them to create and finalize a production design?
Do they know how to communicate decoration-related language to a customer so there isn't any confusion when they approve the mockup?
If you want a deeper dive into hiring for your shop, check out this extensive guide with hiring tips for your print shop.

You'll also want to hire someone familiar with the overall production process of printing custom-branded merchandise since the workflow is very different from building graphics for a website or email.
Here's a helpful refresher covering all the crucial equipment and processes of working in a print shop:
Outsourcing your artwork
If you can't hire more employees, and the tools we discussed aren't enough to keep you current on your order volume, another route for creating customer artwork is to outsource some of your jobs. This can lighten the load so you have more time to print merchandise, nurture existing customers, and spend time looking for new business and referrals.

Handing some of the heavy lifting off to another party is enticing. It's also a lot like hiring a new team member. If you decide to outsource some of your artwork, you'll want to ensure you're tapping the right people for the job.
Here are a few big things to consider when hiring an outside firm to create customer artwork:

Turnaround times: You'll want to ensure you're still giving your customers accurate delivery dates so factor in the turnaround time from your hired firm when setting up orders.

Communication: This component is similar to hiring an in-house graphic designer. In addition to finding a graphic design firm that responds promptly, make sure you pick a company that is familiar with the custom printed merchandise industry. They will better grasp how to communicate about artwork for decorated apparel and promotional products.
Reputation: There are countless low-cost options for hiring quick turnaround graphics like, for example, Fiverr. Rather than save a few bucks, you're better off hiring a firm with a reputation you can trust and either a testimonials section on their website, solid online reviews, or a combination of both. Because at the end of the day, you're hiring someone to build artwork for your customer's high-quality merchandise, so you need to start with quality art production.
If you need a starting point, check out GraphXSource. They've been in business since 1984, and their team is well-versed in production-ready files for printed merchandise.
Ready for every season
Having your art department and customer artwork creation process nailed down will keep your shop running smoothly for every peak time of year, whether that's the holiday rush or the craze of the back-to-school season. If you've got a reliable graphic design firm to partner with during those more hectic times, you'll be able to stay on top of order volume so you keep those customers coming back.
Ready to put GraphicsFlow to work in your print shop? Contact a Client Advisor today for a tour.