GraphicsFlow Tips
25 May, 2023
Join Inktavo at Graphics Pro Expo Indianapolis 2023
25 May, 2023

If you're ready to take your print business to the next level, make sure to join Inktavo at the Graphics Pro Expo Indianapolis at booth 117. The show runs from June 15th-16th, with a wide range of educational opportunities, including a class led by Inktavo Director of Product Education Craig Mertens.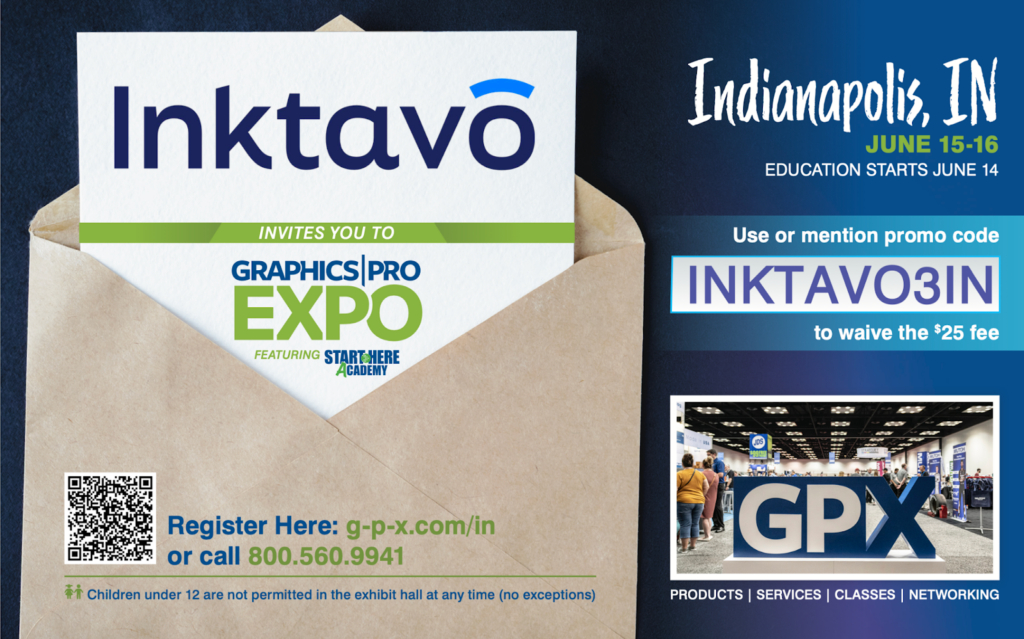 On June 15th at 11 a.m., Craig will host "Let Technology Do the Work: Using Software to Grow Your Business," demonstrating how to increase sales, reduce labor costs, and simplify maintaining long-term customers.
Show registration is free, and you can use the discount code INKTAVO3IN to waive the $25 class fee.
You'll get a deeper dive on:

How apparel decorators manage customer artwork, the biggest hurdle in decorated apparel and promotional goods.
How apparel decorators can get to the top of the local Google results and drive sales.
How to create cutting-edge, easily customizable artwork that's ready to print right from the start.
How apparel decorators manage online stores and leverage e-commerce to increase sales with local and regional customers.
How to manage your print shop: find out how to improve your workflow, communication, approvals, and payments in order – not just for your sanity, but for your bottom line.
Craig's class will feature practical techniques and tips on what kinds of software tips you and your team can use to give you a competitive edge and exceed customer expectations.
Register for the show here and use the code INKTAVO3IN to waive the $25 class fee.