GraphicsFlow Tips
12 January, 2023
Coming Soon: GraphicsFlow Stock Art Customizer for Easy Design Creation 
12 January, 2023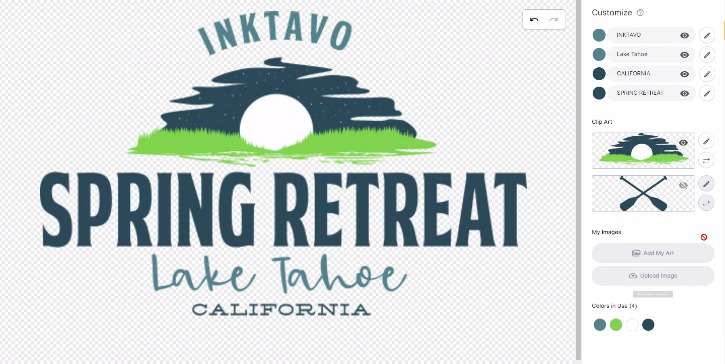 Since the launch of GraphicsFlow, the focus has been to give shops a better way to create, finalize, and streamline art approvals.

Soon, we'll be introducing a new feature for the platform that makes creating customer mockups even faster and easier. With the Stock Art Customizer, you can edit design templates in the cloud without needing an additional graphics suite like Adobe Illustrator or CorelDRAW.
Check out this video for a full demonstration of how this feature works:
The Stock Art Customizer features a full complement of effects, unlike other online design tools that use an SVG engine. Whether you're working with multi-layer text effects, complex text envelopes, gradients, masked backgrounds, or weathered overlays, you'll be able to do so inside the platform so you can finalize production-ready graphics and move ahead to printing.
In addition to giving your art department another tool to stay efficient and competitive, the customizer is a powerful tool for your sales team.

Your entire team can build professional designs for customers quickly and easily without extensive graphic design experience, allowing you to grow your sales and printed merch orders.
Keep an eye out for more updates coming soon.