GraphicsFlow Tips
06 December, 2022
Three Ways GraphicsFlow's Art Portal Enhances the Online Experience for Customers
06 December, 2022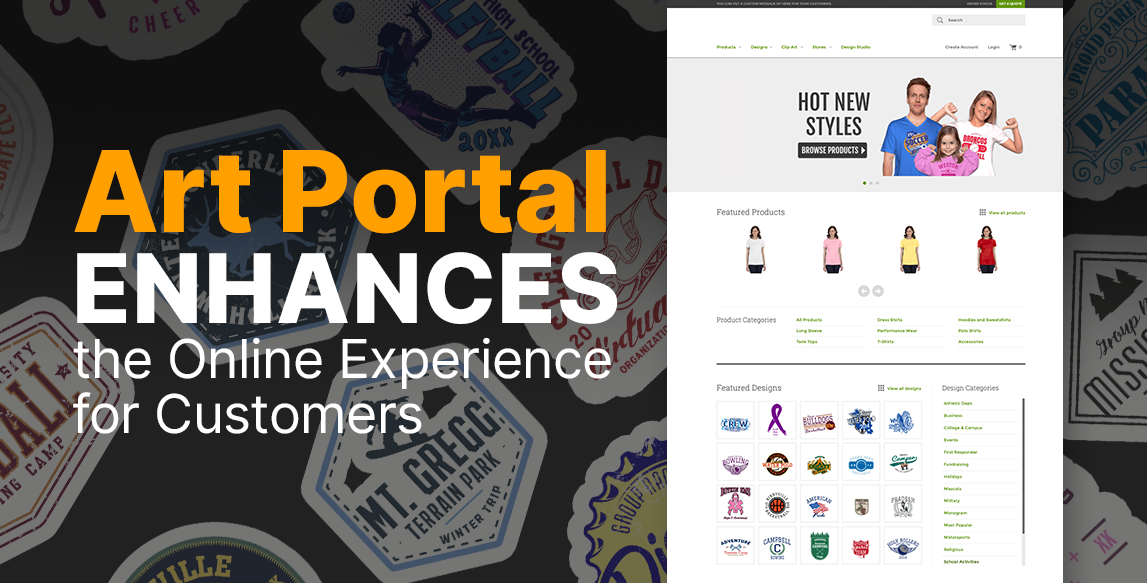 Bottom Line Up Front: Heading into 2023, customers are shopping online more than ever. People will breeze past your site if your business doesn't stand out. Find out the three key benefits of integrating GraphicsFlow's Art Portal into your website and how it'll grow your customers this year.
E-commerce probably isn't a new term to your business, even if most clients are old-fashioned and stick to phone or in-person orders. Even still, shopping online is becoming the dominant way people shop for everything from groceries and home supplies to custom-branded merch like shirts, hoodies, koozies, and caps. And in 2023, some experts estimate that Americans will spend over $1 trillion on online shopping.
That means you need a website that creates the in-store experience online. If you don't have qualities that make your shop's website stand out, customers will quickly breeze past your site and look for the next best option. And that's where GraphicsFlow can help with a new tool called Art Portal.
What is Art Portal?
Art Portal is an embeddable art catalog that features more than 25,000 designs for your customers to browse. To add it to your website, you simply copy and paste a premade embed code, and your customers get access to endless options for artwork and fonts.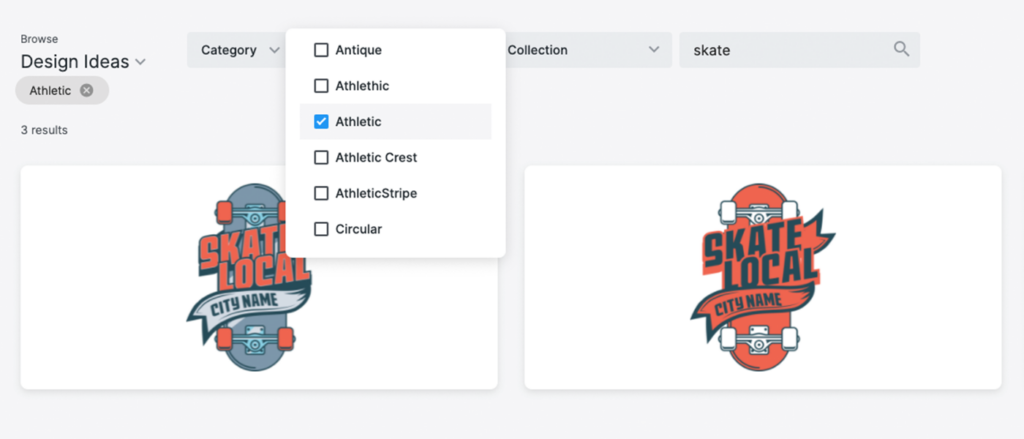 Art Portal helps your website stand out since it's an easy-to-use feature for your customers. They can easily filter searches by designs, clip art, fonts, category, and style to pick the best fit for their business or print job. Once they have their artwork options picked out, they send a design request directly to you via the portal.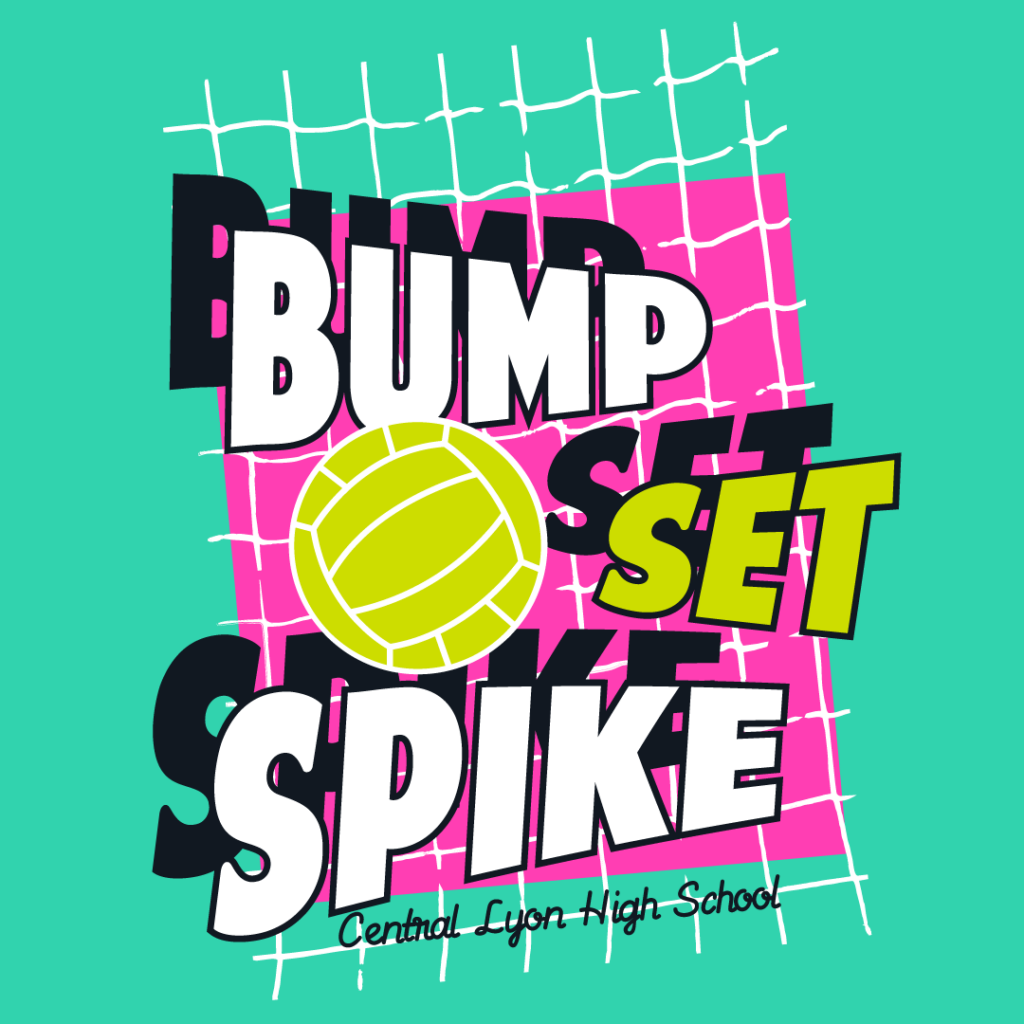 That means you'll be creating a rich in-store experience online for your current customers, plus new customers who visit your site and use this convenient feature. And, you'll be the go-to shop for repeat orders thanks to such a seamless design submission process with Art Portal.
Three Key Benefits.
Outside of Art Portal creating a better online experience for your customers, you'll have these additional advantages by adding the feature to your website:
Faster art approvals: No need to build designs from scratch. Customers send you the design request, and you can quickly edit it to their liking and send it back to them via GraphicsFlow for faster approval.
A sales tool: Art Portal isn't just a handy tool for your art department. Since every design request comes through with contact information, your sales department gets a new lead every time a design request is submitted. Even if a design doesn't turn into a print job, you've now got another customer to follow up with in a few months when they're ready to make a purchase.
Adds a personal touch: There are several giant print operations right now that offer online shoppers customized merch with quick, easy-to-use platforms. But they are typically outsourced and don't have one central shop behind the operation. When customers reach out to you through Art Portal, they'll get the extra perk of having real people on the other end who are experts in their field.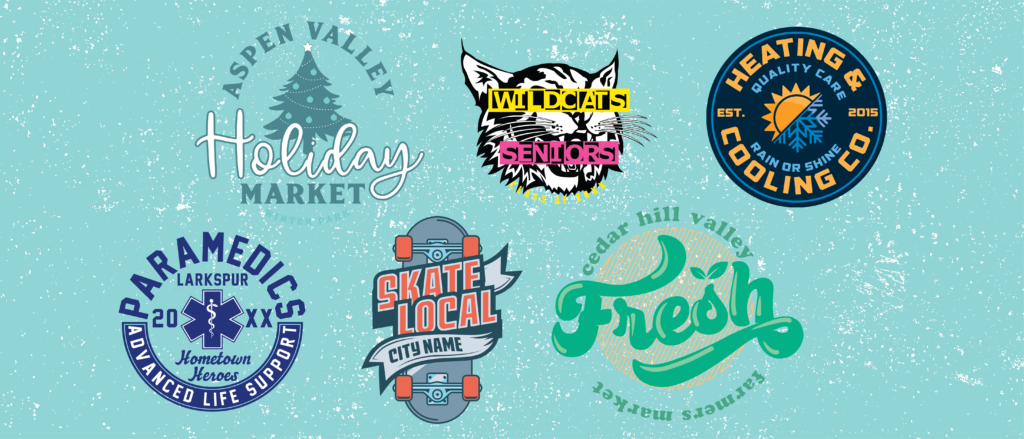 Share It Online.
Once Art Portal is added to your website, you need to let shoppers know. Share it across all your social media platforms with a link that takes customers directly to the portal, and encourages them to send you design requests. Similarly, make sure you send out an email to all your customers and prospective customers that links to the Art Portal and explains how it'll make their life easier.
Ready to offer the ultimate online experience for your customers in 2023 with Art Portal and GraphicsFlow? Contact a Client Advisor today for a tour. Fifteen minutes can change your business.
Not ready? Test drive the art portal and submit a sample design. See for yourself the potential of Art Portal for your business.
Related Posts: