GraphicsFlow Tips
10 August, 2023
Family Business: Fantastics Screen Printing and Embroidery 
10 August, 2023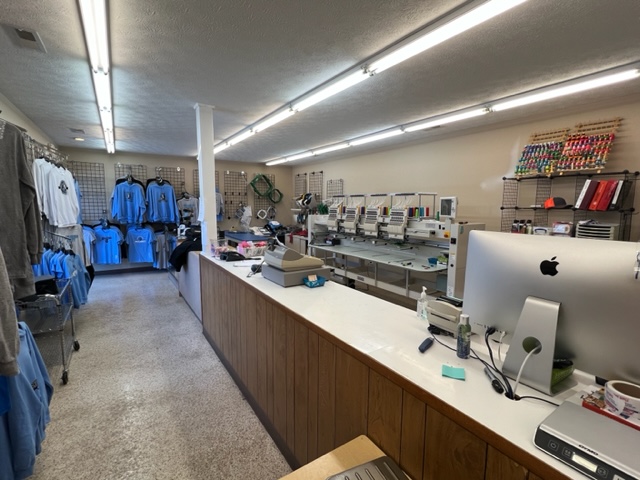 Some shops start as family businesses, and some are part of a growing legacy. For Fantastics Screen Printing and Embroidery in Greenville, Kentucky, providing high-quality goods and services to the local community has always been a big part of the family's focus, even before getting into the printed merchandise business.
John Kirtley says Fantastics started as a side business to the family's existing furniture and paint business run by his father Dick Kirtley.  
"When I graduated from high school, my dad and I started the business," John says. "I went off to the University of Kentucky and would come home on the weekends and during the summer and work with him."
More than 30 years later, John says his father still gets up at 4:30 a.m. to help run the shop. John's wife, Deana, is also part of the small crew that keeps the machines running.
Starting out
In its early days, Fantastics Screen Printing and Embroidery began building a local reputation by printing for groups like reunions and church groups.

"Dad sold a lot of paint in the summer, but not many people paint in the winter," says John. "So, you'd walk into our store upstairs, and half of it was a paint store while the other half was a little screen printing shop." 
As the screen printing business began to pick up, the local school district consolidated, so the shop took advantage of that opportunity. Eventually, the company closed the furniture side of the business down and began to focus full-time on screen printing and embroidery.
Diving in full-time also meant the business needed to readjust its physical location. John also works full-time as an insurance agent and needed a place to do business.

"We moved my dad out of the upstairs into a new building," he says. "Then I went in and gutted the old building, and now my insurance office is upstairs in the same location where I used to run an embroidery machine."
Using GraphicsFlow
Fantastics used various design software as it began to expand and take on more customers. Eventually, they started using GraphicsFlow as other software providers either disappeared or outgrew what the company needed. 
Currently, John uses CorelDraw and SmartDesigner daily within GraphicsFlow. 

"GraphicsFlow's great for me because it's a quick, easy way to pop out a design for somebody because I don't work here full time," he says. 
With GraphicsFlow, John says he can intermittently drop in for an hour or two during the week to build customer designs or jump back into work on customer art on the weekend after he's closed up shop at the insurance office for the week.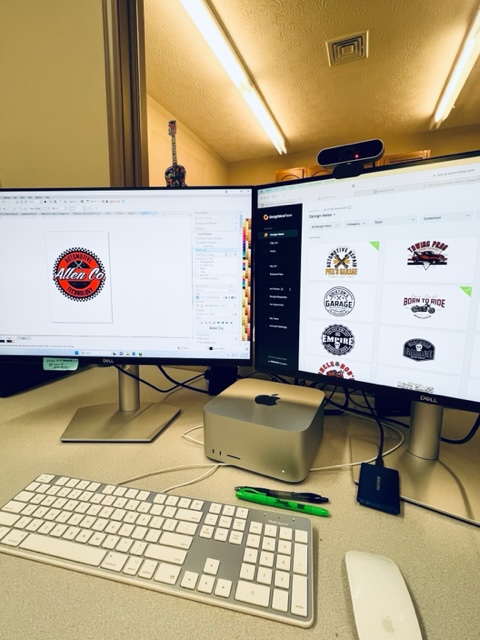 Saving time and money with the power of GraphicsFlow
John says in addition to being convenient with his work schedule, GraphicsFlow has helped shave down the time it takes to create customer designs.
"It cuts my design time in half because you used to have to look through all the books of clipart and designs for graphics," he says. "With GraphicsFlow, I type in 'basketball,' and all the basketballs come up. I type in 'surfing,' and the surfboards come up, and so on."
Whereas in previous years, the business would have to spend hundreds of dollars on physical CDs and booklets, John says everything is laid out in a much more streamlined manner where he and his small team can quickly track everything down that they need.
"It's well worth the money to have those designs searchable and ready to go as soon as I download them," he notes. 
Faster customer artwork and more growth
While schools still bring in a hefty amount of revenue for Fantastics, John says the business is keen to tap into customers outside the city limits. With another screen-printing shop nearby, the company also focuses on rural communities further out that need swag and artwork for their teams and leagues.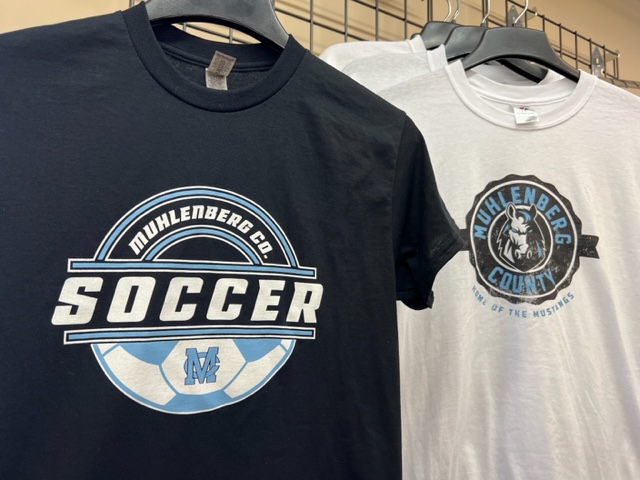 "I do my designs using GraphicsFlow and alter them quite a bit," he explains. "I'll utilize all the clip art and templates and create my own design."
John says he'll use those mockups to reach out to potential customers and link them to the shop's Art Portal to help start the design conversation. 

"The positive feedback I've heard from customers about our artwork is that they have a lot of choices," he says. "Someone might need a soccer camp design; I don't just send one. I'll go into GraphicsFlow, use that art, and create three or four design ideas."

Full-color prints and direct-to-film transfers
John says that the speed at which Fantastics can deliver on customer designs is a big part of what helps them stand out from the competition. He also says competitive pricing and a wider variety of colors help the shop stay top of mind.
"You might be paying for a one-color job with somebody else, but with us, we might go ahead and give you the three or four colors at the same price," he notes.

In addition to their extensive screen printing and embroidery services, Fanastics also uses Supacolor transfers to provide customers with full-color designs with shorter turnarounds. The DTF transfers also help Fantastics tap into the growing demand for more photo-realistic, detailed prints that John says he's seen more of a request for in recent years.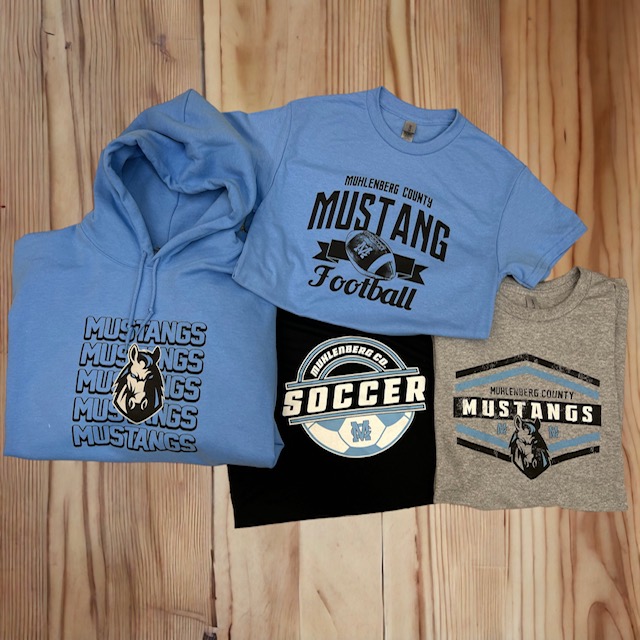 With that combination of quick-turnaround transfers and fast design mockups, the company's seeing continued success. In fact, John says this year might be the best year Fantastics has seen.

"I'd say we're up at least 30% this year, and our distributors have said we're way up on orders from them," he explains. "I attribute a lot of it to the art I put in front of people."
Grassroots marketing
With John's insurance agency in the same building, he says he uses his equipment and resources to promote that business. He prints roughly 1,000 shirts every year and gives them to his insurance customers as a thank-you gift. The strategy works well since the shirts are all printed in-house and double as another tool to spread the word about Fantastics Screen Printing and Embroidery. 
Fantastics has also built its word of mouth with little-to-no advertising, thanks to its logo being featured in various publications and on customer swag.
"A lot of community groups use our logos for their advertising in newspapers and on posters, too," he explains. "We're a small community, 30,000 people roughly."

With more than 30 years in business, John says, a sizeable part of that population has worn a Fantastics shirt at some point.
Looking ahead
As the business moves through its third decade, John says the built-in rush for back-to-school orders already has the shop running on all cylinders for the coming weeks and the foreseeable future.
And even though Fantastics has blossomed into busy operation since its early days, John still enjoys the creative element of the business.

"Some guys hunt, fish, play golf, and I design T-shirts," says John. "That's my hobby."
He and the family aim to continue running Fantastics with the same mindset it already does: high-quality artwork and prints with attention to detail. 
He jokes that the screen-printing press wouldn't fit out the door even if they wanted to sell the business.

"We're just looking to maintain what we have and make a good living," says John. "It's a small family business, and we're fortunate to have had many good customers over the years."
To learn more about Fantastics Screen Printing and Embroidery, visit: https://www.facebook.com/fantasticsscreenprinting/