Customer Success
27 October, 2022
GraphicsFlow Customer Success Story: Cajun Design
27 October, 2022
Location: Columbia Falls, Montana
Established: 2011
Services: Embroidery, screen printing, vinyl transfers
Customer base: Local and regional
Biggest Challenges:
Keep up with volume with a small staff that's largely the owners.
Create customer designs quickly and on the go.
How GraphicsFlow Helped:
Reduced design mockup time to as little as 15 minutes for some customer jobs.
Moved from a home-based business to a standalone shop.
Big Milestones:
Secured a customer with an annual 10,000-piece order.
Was able to add an automatic screen-printing press based on increased business.
Backstory
Olivia and Travis Krause started Cajun Design on the porch of their home in Montana. But as business grew, they needed better solutions to create customer artwork and move to production faster. Olivia says she's been able to shave down her Art Approval process, and GraphicsFlow helped speed up that process significantly. More than 90% of the time; she uses GraphicsFlow's art library to create a customer mockup instead of building a design from scratch. The duo's been able to secure big customers, like a client who has an annual 10,000-piece order, and a local event venue that hosts one of the biggest equestrian competitions in the country. They've also saved on office resources which has helped them reduce overhead. The cloud-based nature of GraphicsFlow made it easier for them to consolidate in-house resources like computer storage and do on-site design consults with customers.
What do the picturesque mountain vistas of Montana and Louisiana Cajun country have in common? Maybe not a lot, but for Olivia Krause, co-owner of Columbia Falls, Montana-based Cajun Design, that hallmark of Louisiana culture has a footprint in the Treasure State. She and her husband Travis have made a name for themselves as a print shop ready to tackle just about any job that comes through the door.
The duo met while Olivia was in college in Louisiana, where she was a native, hence the Cajun reference. She says after major hurricanes like Hurricane Katrina uprooted life in the state, she and Travis decided to move back to his home state of Montana.
And while Louisiana is a long drive from Montana, Olivia says she'll still get customers who stop in that are originally from the south and take an interest in the fact that they've found another southerner in the region. The business name also helps set them apart, Olivia says.
"It's a unique name for the area, so folks always remember us," she adds.
Getting started
When the Krauses first settled down in Montana, Olivia says she initially was a school teacher but couldn't find any opportunities in the area. The couple started screen printing on their porch with a small manual press as they looked around for other gigs. Eventually, Olivia says she found work at an embroidery shop in town that was hiring.

That same business eventually decided they wanted to sell their embroidery operation, so the duo decided to purchase it and combine their screen printing and embroidery services into a full-fledged business. With printing moving from the front porch into a standalone building, Cajun Designs kicked into full gear in 2011.
Printing for sports
Since Cajun Design started offering its services to the community, the couple has branched out to print merchandise for schools, local businesses, and event-based organizations. And Olivia says the duo has refined their design and approval process so they can build jobs efficiently for every customer. Using GraphicsFlow has helped the couple speed that process up exponentially, Olivia says.
She points to a recent job for the local volleyball camp as a huge success, where she could knock out customer designs quickly.
"The customer and I sat down together, and she picked out three design ideas," she says. After importing the designs into Corel and making a few changes to colors to fit the customer's specs, Olivia says the process moved right along. "We had three designs set up and ready to go in literally 15 minutes."
Within an hour, she could ship those customer designs off to a third party that prints Cajun Designs' direct-to-film transfers. And within two weeks, Olivia says the job was printed off and finished.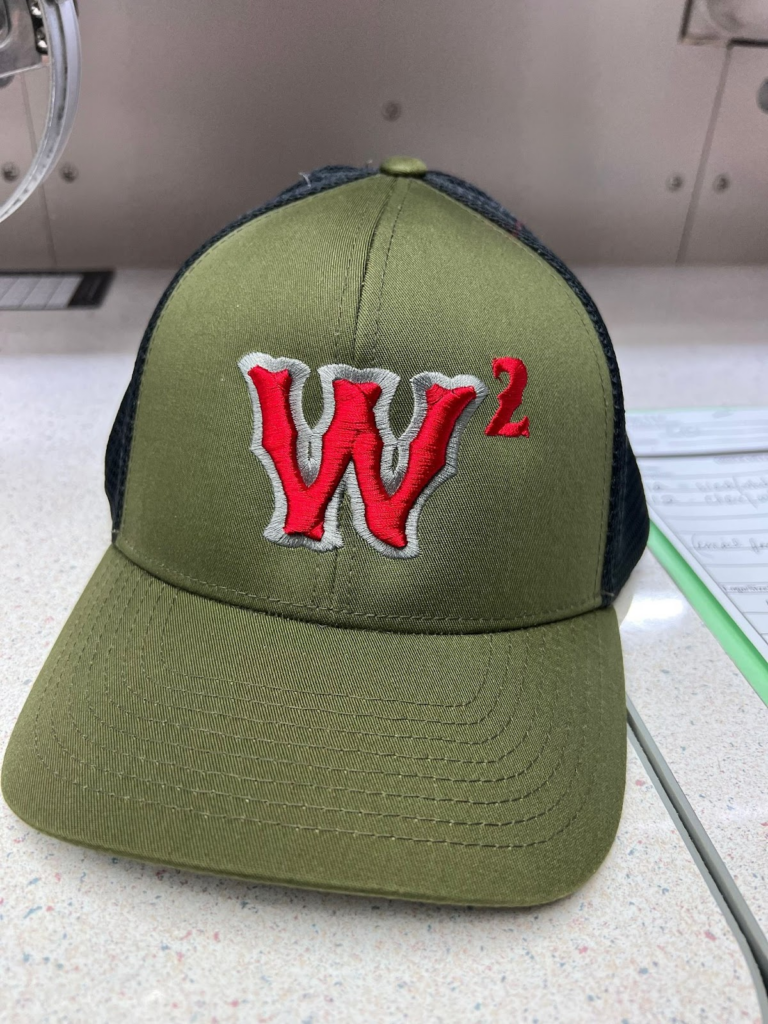 Harnessing the power of Art Portal
Olivia says that successful volleyball camp job has spawned plenty of other requests from other local customers looking to revamp their logo or branding. While she does use Art Portal in-house to jumpstart the design conversation, the same tool has come in handy with online customers. She pairs her creativity with the existing design elements to help give the customers something that really stand out from the competition.
"The beauty is I can pull different parts of a design and mix and match," she states. "Whether that's distressing, a ball from one design, a tree from another, I can combine it all, and I don't have to buy another program."
She estimates more than 90% of the time; she uses GraphicsFlow's art library to create a customer mockup versus building a design from scratch. What would've taken weeks to drill down in years past now takes a few minutes.
That enhanced efficiency has helped Cajun Designs land high-profile clients, including an out-of-state repeat customer with a 10,000-piece hat order, which Olivia estimates will be even more significant this year.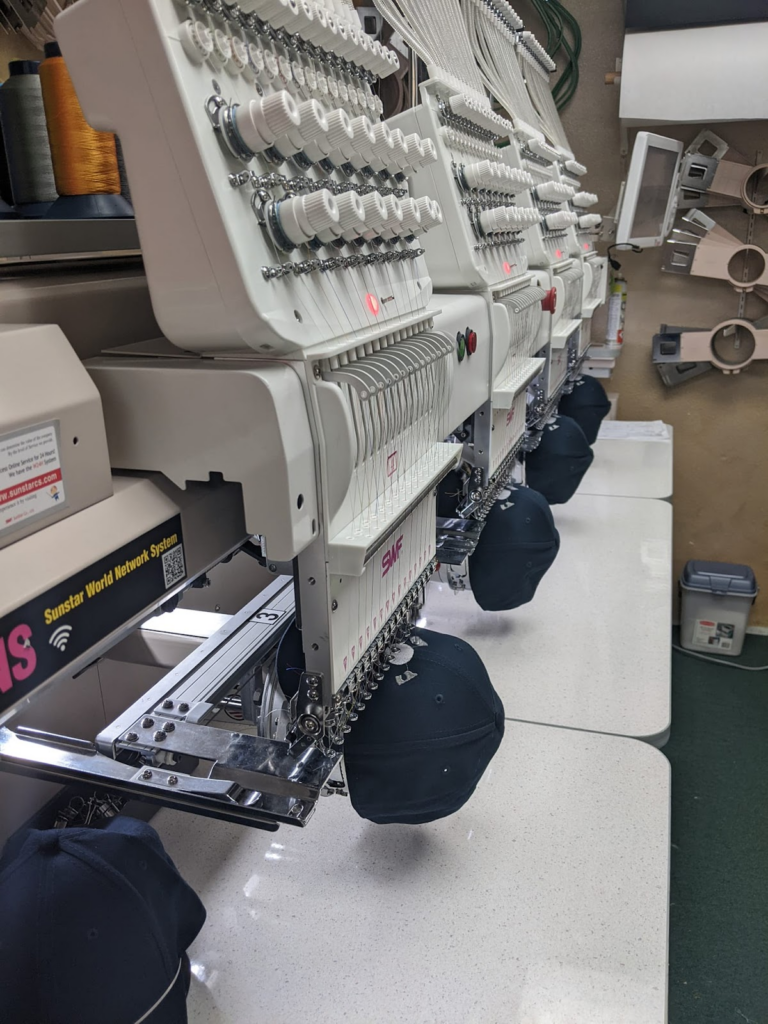 And one of the shop's regular clients is Rebecca Farm, most famous for The Event at Rebecca Farm. The Event is the biggest equestrian triathlon west of the Mississippi, and the competition features elite riding professionals and crowds of enthusiastic spectators. Prestigious equestrian events and large orders aside, Olivia's quick to point out that Cajun Designs might be a smaller business, but they can take on big jobs because they've streamlined their operations.
Saving resources
Olivia says the business has also improved its operations management over the years. The cloud-based functionality of GraphicsFlow, she says, factors into that improved operation.
"Not having to store all the art on my local hard drive makes things so much easier," she says. "Previously, my computer needed a lot of power to run embroidery software, CorelDraw, and store artwork."
That convenience also factors back into business expenses, Olivia says. Since she's not taxing her office computer as much, the shop doesn't need to purchase a new machine as frequently.
There are two other significant reasons why GraphicFlow's cloud-based model makes life easier for Cajun Designs. For customer designs, Olivia says if she's in a one-on-one meeting with a client, she can easily have them hop onto the Art Portal and give them a tutorial on the platform.
Secondly, Olivia says the cloud-based format has helped her and Travis deal with essential matters outside of work without having to put the business on hold fully. Unfortunately, the couple currently has to make regular trips to the West coast while Travis is receiving chemotherapy treatments. Olivia says they've needed to find ways to adapt since they are a small business without a lot of extra help to run the shop when they're traveling. She'll frequently log into GraphicsFlow while they're on the road to handle Art Approvals and design requests so that she can set up print jobs once they're back in Montana.

"GraphicsFlow makes life easier, and anything that does that is huge," she says. "When someone in charge has to go do other things like this, having that extra time makes life easier. Plus, with our industry's struggles in the past few years, it's so worth the money."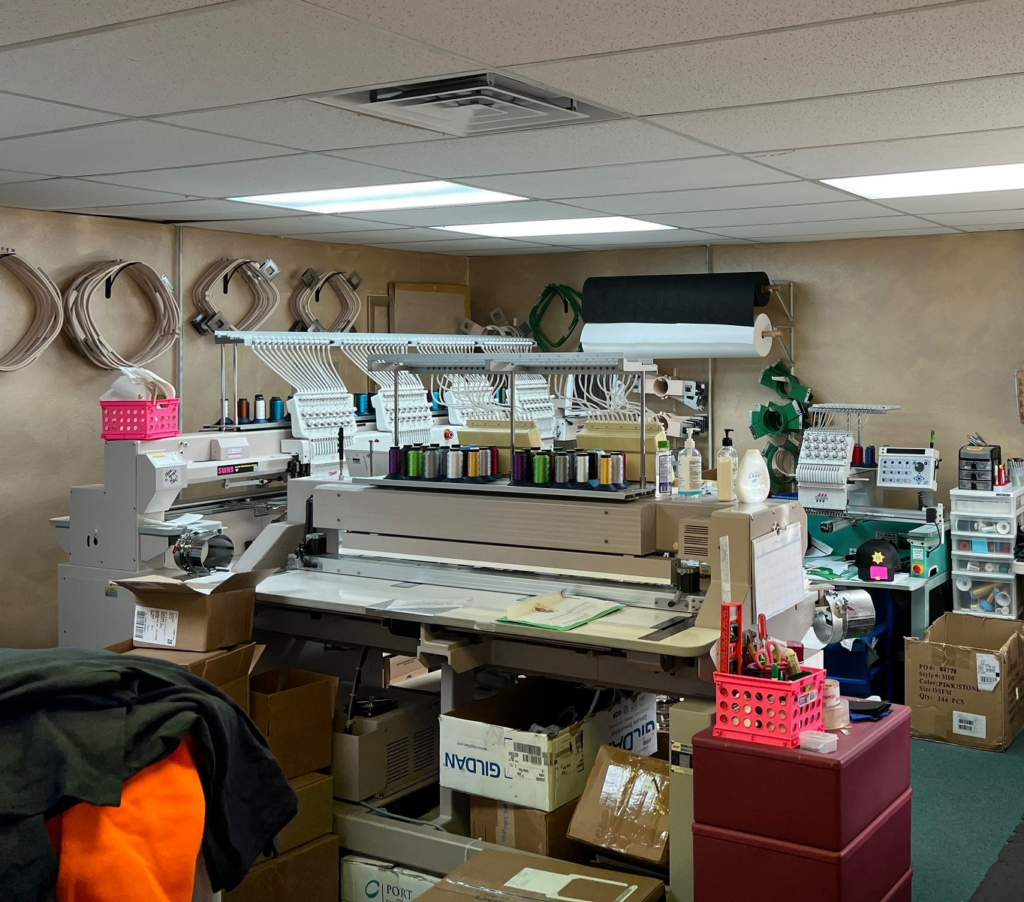 Moving ahead
Cajun Designs has built up its reputation as the go-to printer in the area, and Olivia says she and Travis intend to maintain that reputation as the years continue. Their website now offers a whole gamut of services, including embroidery, screen printing, vinyl, transfers, promotional products, and patches. And most of those, she says she's been able to use GraphicsFlow to build out customer designs.
"I don't think our business would've been as successful if I didn't have tools like Smart Designer and GraphicsFlow," she states. "It took a novice designer who used the program to create our logo that we've had for 12 years. We haven't changed it."
In the near term, Olivia says she's excited about the business's newest investment, a Brown automatic screen-printing press. That equipment upgrade will help the business keep up with the growing demand and volume its seen in recent years.
With a recognizable logo and a well-oiled machine of a business, Cajun Designs has undoubtedly come a long way since their early days of screen printing on the porch. And they can honestly say there's some Cajun flavor in the business community of Columbia Falls, Montana.
UPDATE: Since we last spoke to Olivia, we learned that Travis sadly passed away in September after a brave battle with cancer. There is a Facebook fundraiser people can donate to here for the Travis Krause Memorial Scholarship. The scholarship helps those interested in pursuing a college baseball or softball career.
Take the Next Step
Get organized, remove the art department bottlenecks, and boost your graphics productivity today.
Book a Personalized Tour
Related Posts: