GraphicsFlow Tips, Sales & Marketing Tips
12 August, 2022
Prep for the Holiday Rush With These 3 GraphicsFlow Tools
12 August, 2022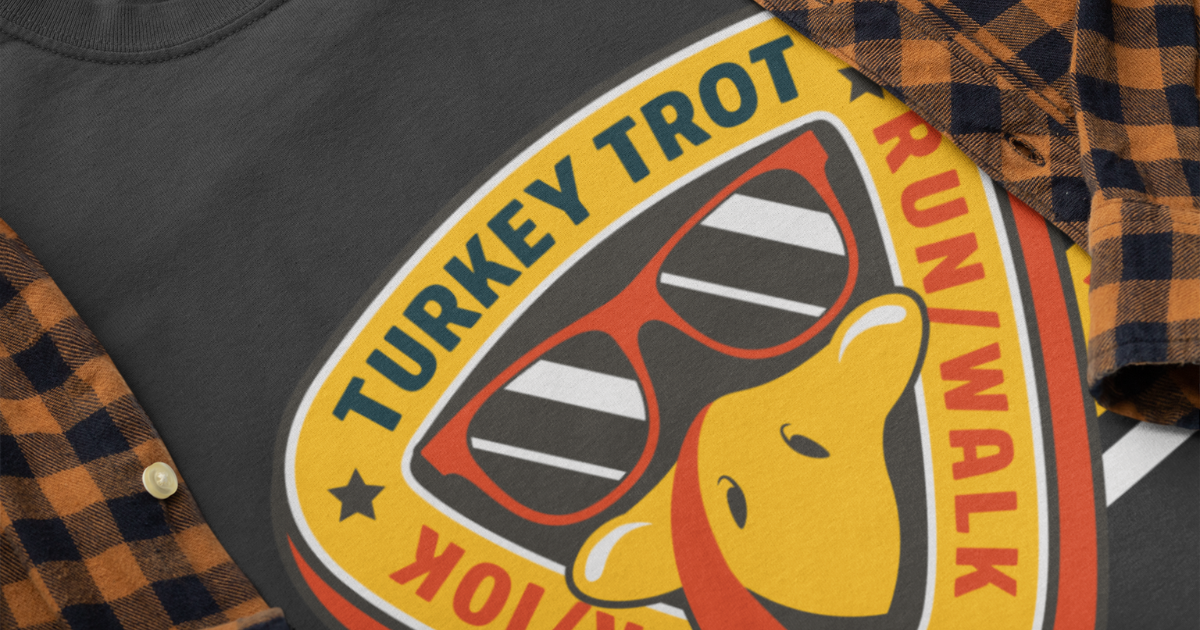 Bottom Line Up Front: The holiday rush will be here before you know it. Prep for the upcoming busy season with GraphicsFlow and make the most of this profitable season.
The fall and holiday seasons are some of the most profitable times of year for print shops. But tapping into that revenue requires a lot of preparation and hard work. In fact, there's a good chance you and your team are already quoting and prepping orders for team sports, booster clubs, back-to-school events, and school administrators. And from a production standpoint, the holiday season is just around the corner.
But it's not just about churning out custom-printed merchandise and rushing those orders out the door. Any top-quality merchandise starts with professional, retail-inspired artwork that customers will be proud to wear or display, and ideally tell other people about the work you and your team do. If you need a few tips and resources to make the fall and winter seasons more profitable this year, read on to learn more.
A different kind of holiday season
While customers are usually always interested in shopping ahead for the holiday season, this year may be somewhat different. Experts project people will look to get an earlier start than usual to avoid price hikes and possible supply shortages they've dealt with since 2020.
What does that trend mean for your shop? Anything your team can use to build designs, expedite art approvals, and move to production faster this year will benefit you.
And thankfully, GraphicsFlow has tools that can help you approach what may be a busier and more challenging season than usual.
Showcases with Art Approvals
If you're looking to reach out to customers and get artwork in front of them faster this year, one of the easiest ways to do that with GraphicsFlow is with an Art Approval configured as a graphics showcase. Use GraphicsFlow's massive art library of design ideas to build a catalog of offerings you can easily share with potential customers, then configure it as a "View Only" Art Approval.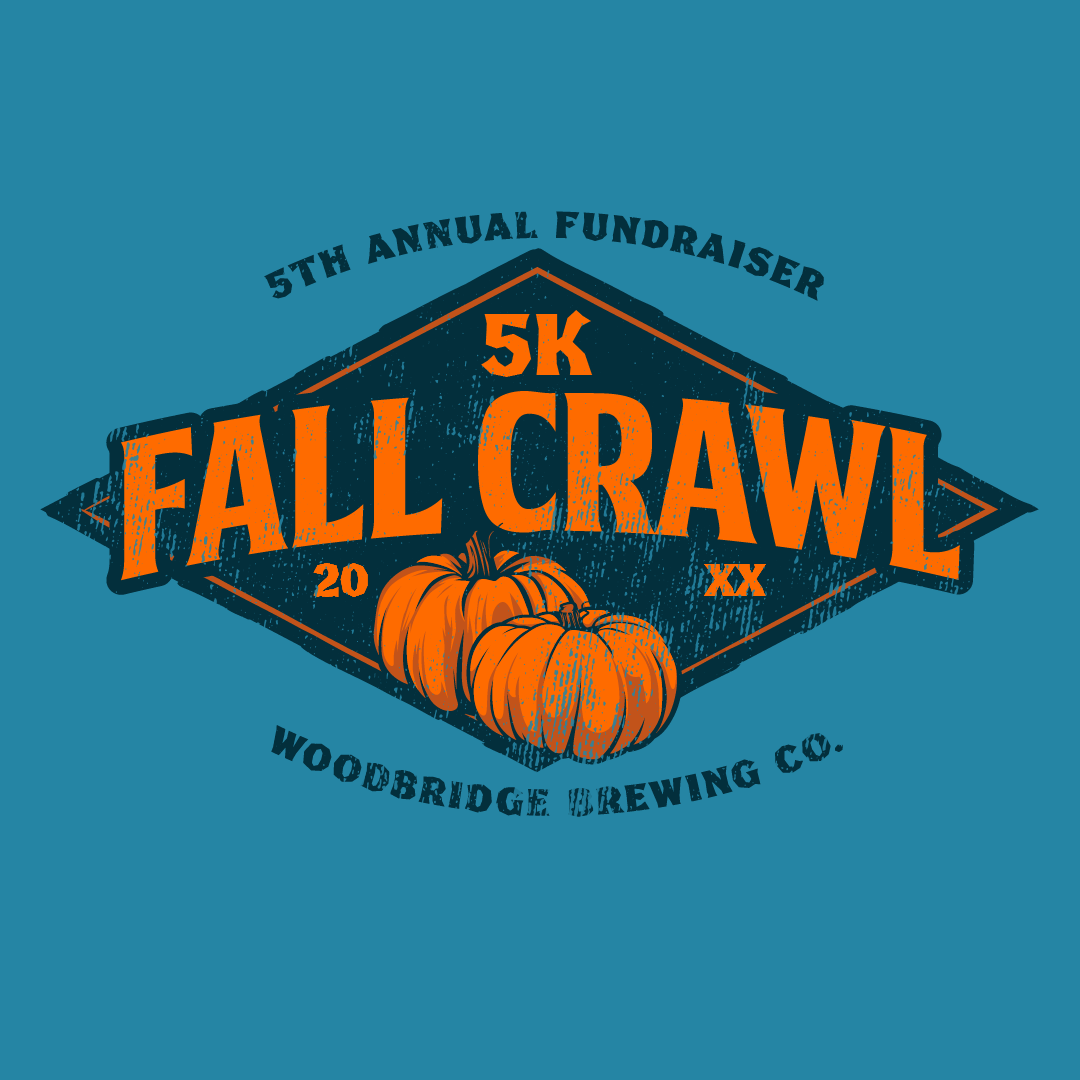 Now, your team has an easy-to-access collection of designs they can send to customers to start the design conversation. This approach works great for all seasonal customers, especially for the back-to-school, fall sports, and holiday season categories.
A few examples of categories that work perfectly for this showcase approach include:
School sports teams
School clubs
Fall events: Oktoberfest, Halloween, and Farmers Markets
Racing events: 5Ks, Half Marathons, and Charity Runs
Holiday-themed events: Thanksgiving, Christmas, Hanukkah, and New Years
Seasonal family retreats and reunions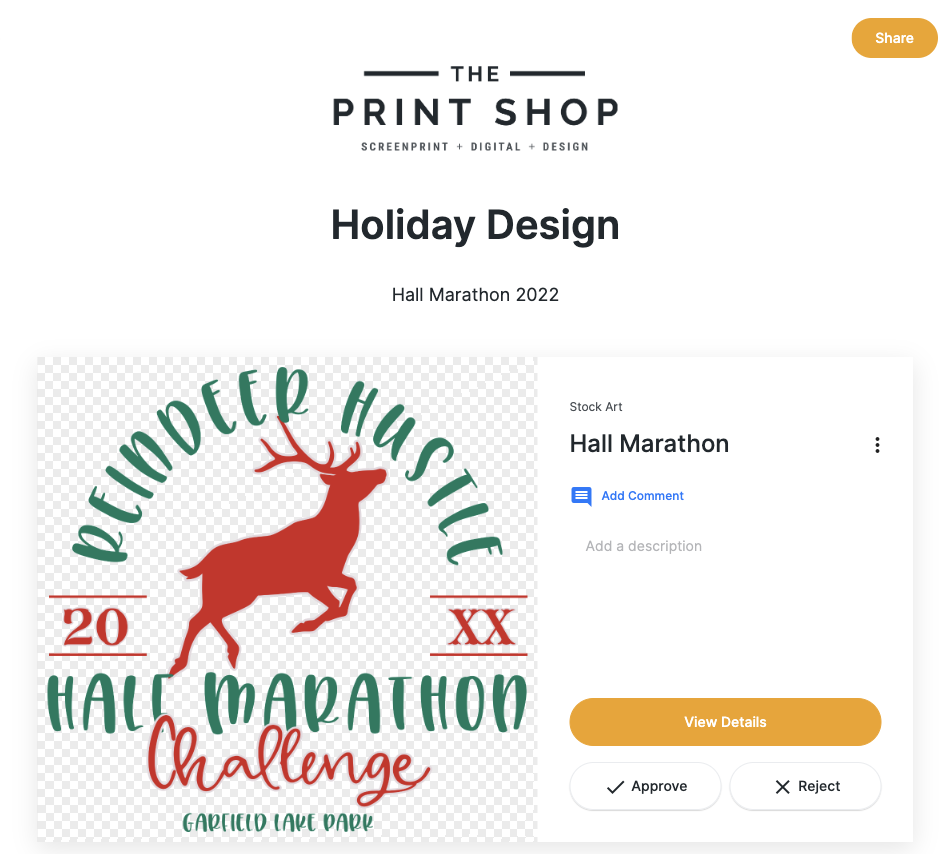 Generate more interest in designs with Art Portal
Along with the power of GraphicsFlow Art Approvals, another efficient way you can tap into those seasonal customers is with Art Portal. Whether it's the school coach looking for a new design for the football team's spiritwear, a turkey trot 5K in need of a fresh logo, or a small local business looking to sell more gifts this holiday season, you can use Art Portal as another tool to help those customers explore design options.
You can easily embed Art Portal on your website or configure it as a standalone website, saving you time on backend work. And for your potential customers, you can share a link via email and social media so they can easily click through and select designs they're interested in for their seasonal merchandise.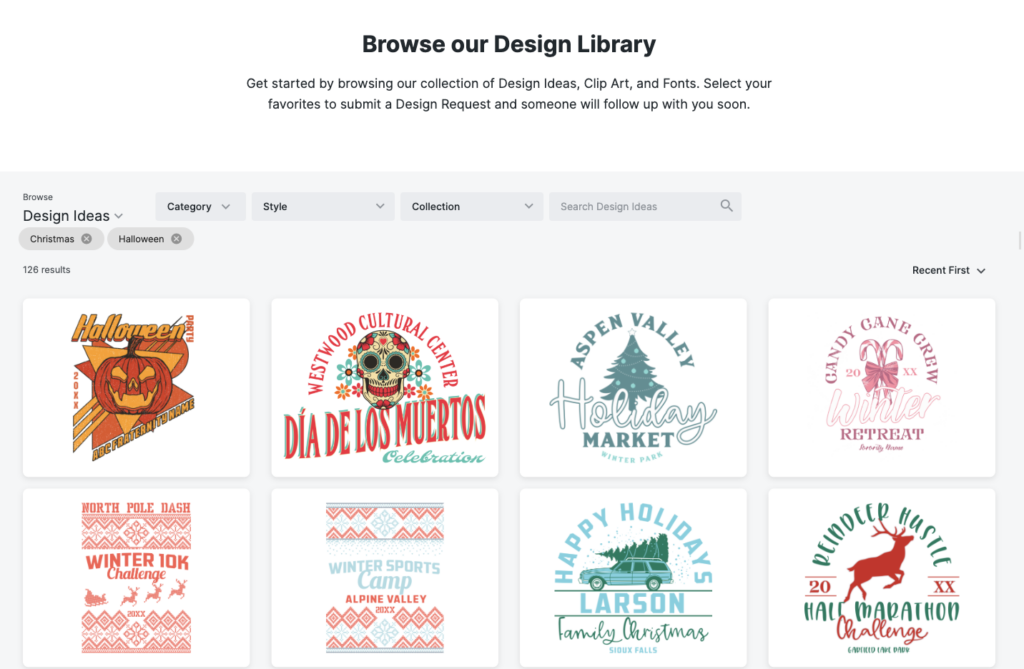 A set of search filters also makes it easier for them to narrow down what they're looking for from a massive collection of 25,000 design ideas– whether that's back-to-school themes, autumnal vibes, or wintry, Christmas-themed designs.
Best of all, once customers submit their design ideas to you through the portal, your team gets the request and can move ahead to build a mockup. No complicated order forms or confusing website navigation to deal with.
From there, you get the opportunity to wow the customer with your team's printing expertise.
Step up fall and winter marketing with the Design Drop Toolkit
Part of staying successful as a shop also requires promoting your services to customers. But marketing and promotion are time-consuming, and there's not always time in the day. Especially if you're a small business with only a couple of people running presses and creating designs. The good news is that you can also use another tool in conjunction with Art Portal and Art Approvals.
The Design Drop Promotion Toolkit is a ready-to-use marketing kit with premade text for social media posts and email campaigns built just for shops like yours. This free kit makes it even simpler to let your customers know you have all the designs they need for their Christmastime merch, fall events, or back-to-school swag. All you need to do is drop in a few details, like your your shop's name and you can easily promote GraphicsFlow's massive art library to customers and potential leads.
The toolkit also works well as a promotional tool for the holiday season since it helps promote bundle options. All of the artwork in GraphicsFlow is production ready, which means you can apply any finalized customer design to various substrates and print methods without overhauling the graphics.

So whether you're looking to build a bundle with a customized T-shirt, beanie, and water bottle or a corporate gift package with a tumbler, embroidered fleece, and polo, you'll be able to promote this option with the toolkit.
Getting ahead of the rush
Prepping mockups and finalizing Art Approvals way ahead of these busy seasons will benefit your customers and make it easier for your team to map out production. The buying ahead trend we discussed earlier may also happen with raw materials like blank shirts, tumblers, hats, and other printable goods. If you can get your customers to commit to orders earlier, you'll be able to determine what kinds of products you'll need for the busy upcoming months and, ideally, not find yourself in a bind with shipping delays or late orders.
Ready to finalize your fall orders and prepare your team for the busy holiday season? Contact a Client Advisor today to see how GraphicsFlow can help you deliver better customer designs and close out the year stronger than ever.
Not ready? Test drive the Art Portal, submit a sample design, and see the potential for your business.
Take the Next Step
Get organized, remove the art department bottlenecks, and boost your graphics productivity today.
Book a Personalized Tour
Related Posts: