Sales & Marketing Tips
23 June, 2022
Use Our Design Drop Promotion Toolkit to Crush Seasonal Sales
23 June, 2022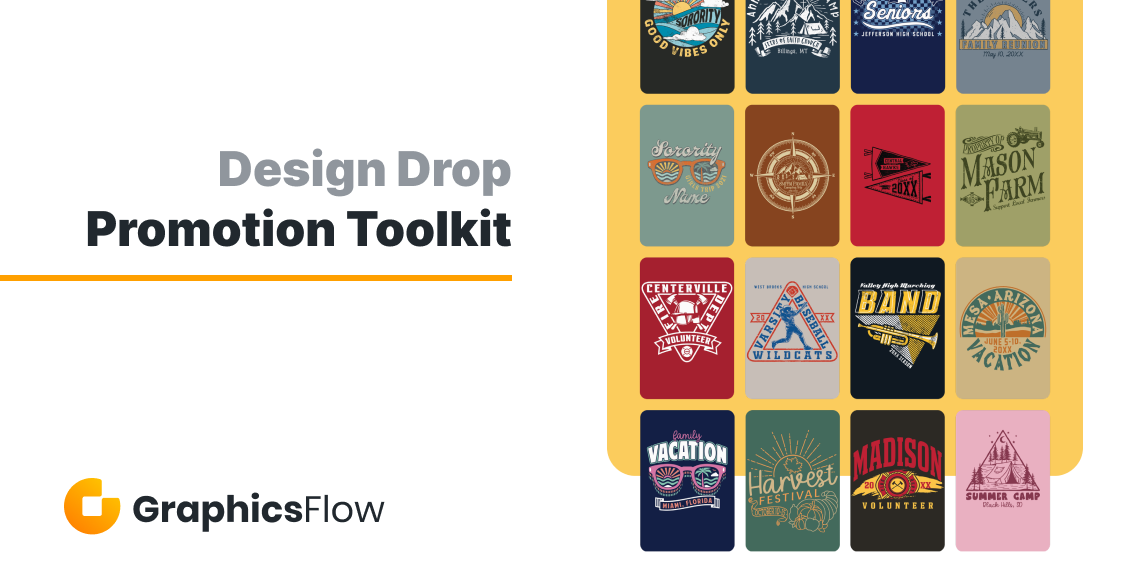 BOTTOM LINE UP FRONT: We just built the ultimate Toolkit to promote your monthly Design Drop collections to customers. Use it to save time on marketing and so you can focus on printing more merch.
By now, you've probably learned about the benefits of GraphicsFlow's Design Drops. Every month, your shop gets a collection of 30 high-quality vector designs in Adobe Illustrator and CorelDraw formats with seasonal themes. You can use these graphics to create custom merch for local organizations, company retreats, school functions, or other timely events.
One of the best ways to promote these retail-inspired, production-ready collections of designs is by letting your customers know you have fresh artwork to meet their needs. Since we know you and your team are busy and don't always have time for marketing and promotion, we just dropped the perfect solution to promote your design collections: the Design Drop Promotion Toolkit.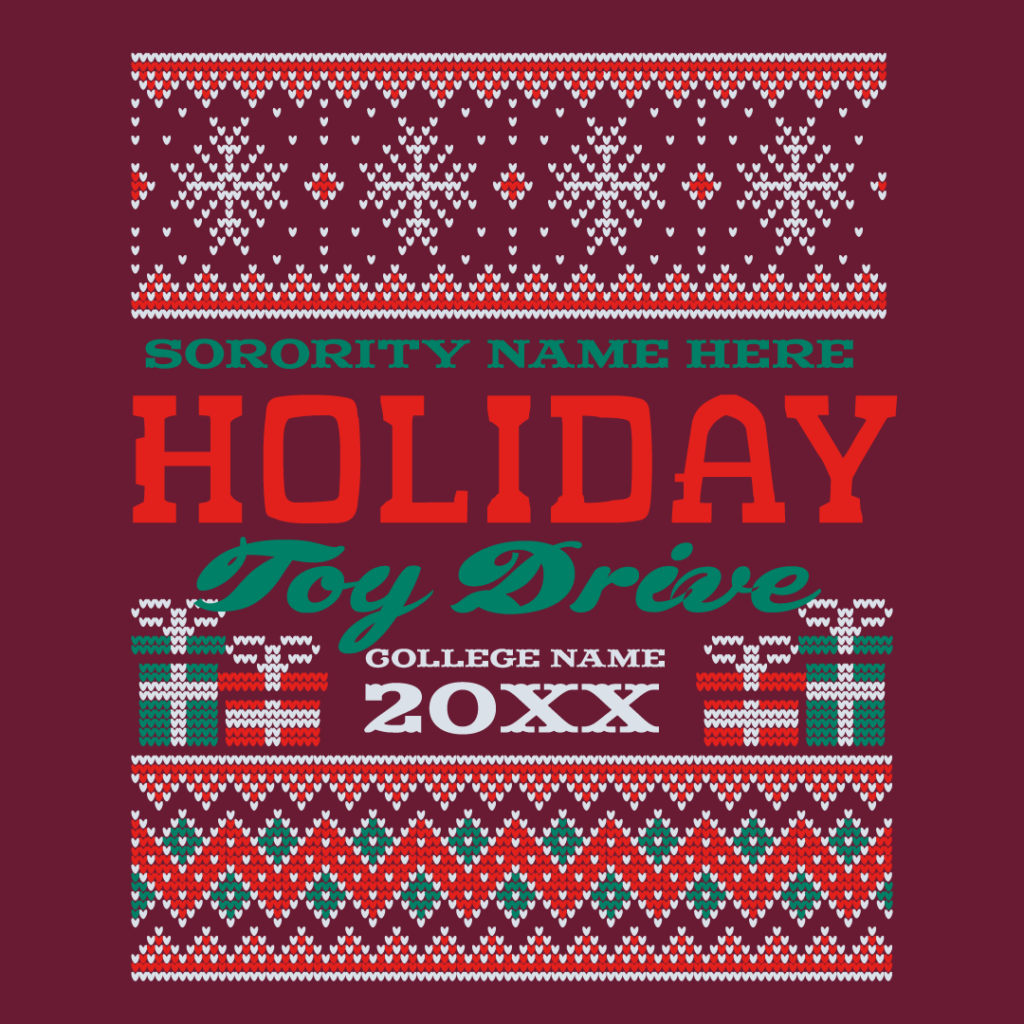 What you'll get
This handy kit features everything you'll need to easily promote Design Drops to your customers without spending extra time typing emails or social media posts.
We've included:
Ready-to-use email templates with customizable fields: Drop in details like your business name, season, event, and company or organization name, and you're set to go.
Readymade social media posts: Like our email templates, use these easily customizable social media posts to promote your Design Drops to customers. Add anything you like to the included text, like a direct link to your Art Portal or an accompanying image.
Seasonally-themed text: We've included some seasonal themes and universal templates you can customize for any time of the year. Use these unique templates to promote Design Drops around the busiest times of the year, like Back-to-School, the Winter Holiday Season, and Spring Break. Use the universal templates anytime you want to generate some more customer interest for your design collections.
Bundle promotions: GraphicsFlow designs are production-ready, meaning you can easily create and finalize a design for all types of decoration methods and substrates. Because of that, we've added text throughout the kit that encourages customers to set up a custom merch bundle with their artwork through your shop.
Hashtag suggestions: The kit features a handful of hashtag suggestions for each seasonal theme.
Saving you time
You'll be able to use this kit year-round to promote GraphicsFlow's easily customizable, retail-inspired artwork to customers. Whether it's apparel, promotional products, or a combination of the two, this resource allows you to wow your current clients and buy you more time to find new customers.
Ready to start promoting your design collections? Download The Design Drop Promotion Toolkit here today.
Take the Next Step
Get organized, remove the art department bottlenecks, and boost your graphics productivity today.
Book a Personalized Tour
Related Posts: