Art Portal, GraphicsFlow Tips, Sales & Marketing Tips
31 May, 2022
Turn Shoppers Into Buyers With the Awesome Power of Art Portal
31 May, 2022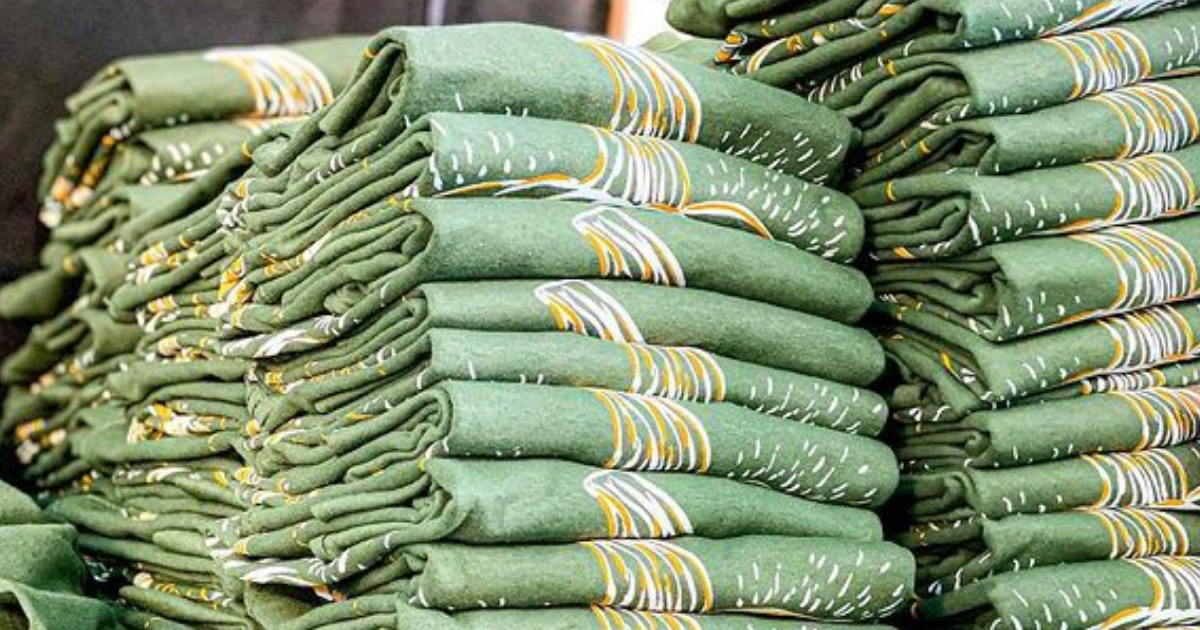 Bottom Line Up Front: Turning casual online shoppers into paying customers can be challenging. See how Art Portal can help you turn more of those curious customers into profitable merch orders.
Of all the challenges printers face, one of the biggest hurdles is turning shoppers into buyers. That challenge used to be getting a person who walked into your shop to commit to an order. Turning shoppers into buyers is a little more complicated in today's hybrid world of in-person business and e-commerce. Scores of potential customers are surfing the web, looking for the right print shop to design their artwork and print their custom merch.
Since the custom branded merch world is quite different than selling generic widgets online, turning those shoppers into buyers takes some more creativity. One of the most impactful ways to attract more customers is to offer them higher quality designs at the onset.
And if you can create those mockups quickly, you'll have an even more substantial advantage over the competition. With the power of GraphicsFlow Art Portal, you can step up your art creation process and turn those casual browsers into buyers.
A growing trend
Even if you prefer to deal with customers in person, it's worth getting your team prepped to accommodate online customers quickly and efficiently. Some studies estimate more than 263 million U.S. customers shop online (80% of the population), and by 2025 that number is expected to surpass 290 million. That means even if your local little league team or rotary club is swinging by to pick up their order, there's a good chance they'll want the option of doing business online with you.
Experts have also found those customers want a headache-free experience online, where the power of Art Portal can help.
Here are a few reasons Art Portal will give your customers a better online experience and help turn more shoppers into buyers:
Easy to navigate: Art Portal easily embeds on your existing website or can be configured as a standalone website. The search filters make it easy for potential customers to search for the artwork they need by category, style, and collection.

Massive selection: Online customers are accustomed to having a wide selection of items, regardless of what they're shopping for. GraphicsFlow Art Portal's library arms your shop with a massive catalog of more than 25,000 design ideas, clip art, and fonts.
Customers get access to that enormous collection, and your team has the added benefit of already having all those designs at their fingertips instead of having to rework customer-submitted artwork.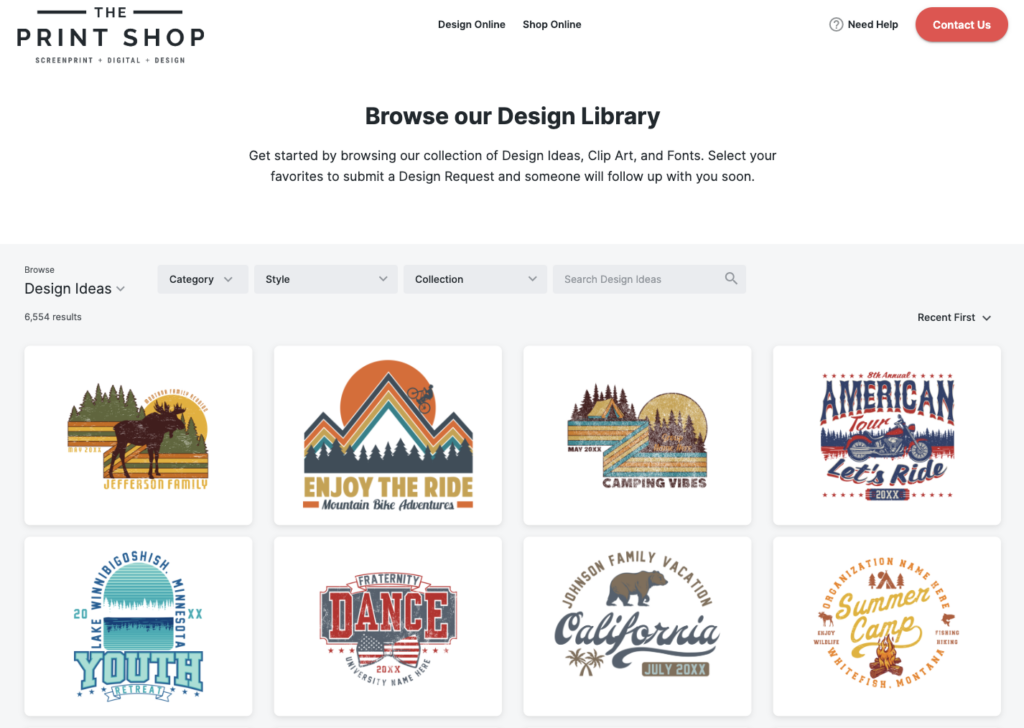 Accessible communication: After users select the design ideas for their printed merch, they simply submit the design request to your shop. No complicated order forms or confusing website navigation to deal with. From there, you get the opportunity to wow the customer with your team's talents and printing expertise.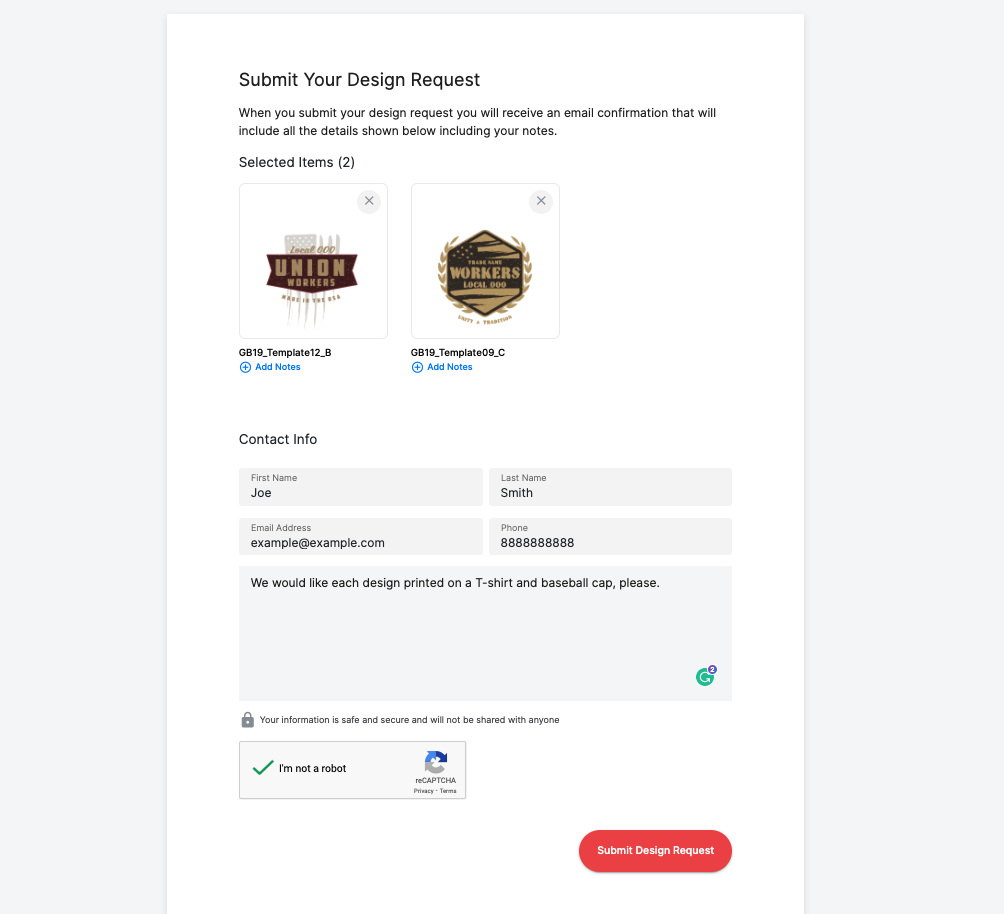 Efficient Art Approvals: Once you've created the mockup for the client, you can send them the proposal with GraphicsFlow Art Approvals. This convenient, efficient tool gives your client a professional presentation of the artwork and an easy way to respond with any questions or design notes. Customers can also simply approve the design if they're ready to move ahead, making it easier for you and your team to start printing merch.
A faster path to a sale
Using GraphicsFlow Art Portal also helps turn shoppers into buyers because it improves the approval process for you and your team. Since the designs in GraphicsFlow are vector-based, your art department can easily modify and scale artwork up or down, so you can quickly get those customers a mockup for all types and sizes of products.
Your sales team can use Art Portal as a tool to turn more of those casual browsers into customers too. The team can email customers a link to the Art Portal or share it on social media, jumpstarting the conversation about what kinds of graphics they need and what sorts of merch they want printed.
Your sales team can also lend a hand in the design process to help rope in more of those shoppers. For customers interested in simple, straightforward artwork for applications like local community events, school spirit, or team sports, the high-quality, customizable designs featured with GraphicsFlow Art+ are a perfect fit.

Since these designs are editable, your sales team can quickly drop in elements like organization or sports team name into a design with minimal back-end work or graphics expertise.
The power of upselling and cross-selling
Along with the sheer variety of artwork that'll help you turn shoppers into buyers, GraphicsFlow's designs give you an excellent opportunity to promote cross-sells and upsells once you've created a design mockup for them. Maybe that customer initially inquired about getting a design made just for a small run of T-shirts. Thanks to the production-ready nature of GraphicsFlow designs, you can also build mockups for other printed goods like hats, tote bags, water bottles, and any other products your shop specializes in.
Since the graphics are vector-based, you'll easily be able to print on big and small items without heavily reworking the design. Plus, if you're able to inspire those shoppers and give them even more options than they had previously considered, that's another powerful way to get them to order merch with your shop.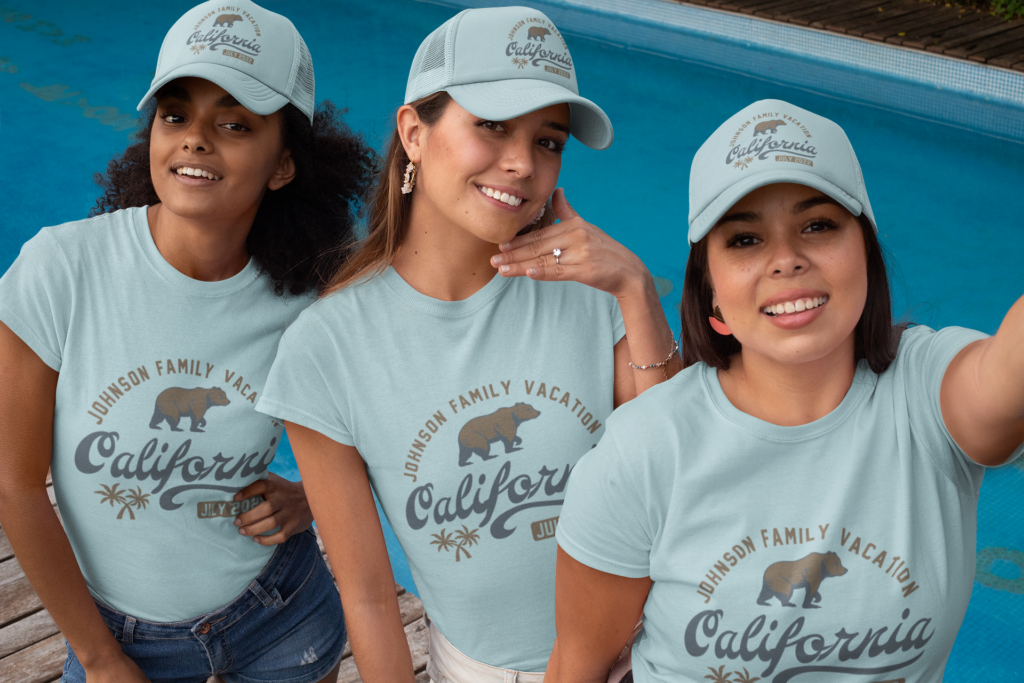 With top-notch artwork, streamlined Art Approvals, professional designs from GraphicsFlow's art library, and a more efficient design process, you'll have the tools to turn more casual online shoppers into long-term paying customers.
Want to learn more about using GraphicsFlow Art Portal as a sales tool? Contact a Client Advisor today for a 15-minute, personalized tour.
Not ready? Test drive the Art Portal and submit a sample design. See for yourself the potential of Art Portal for your business.
Take the Next Step
Get organized, remove the art department bottlenecks, and boost your graphics productivity today.
Book a Personalized Tour
Related Posts: